Bloodborne: how to beat The One Reborn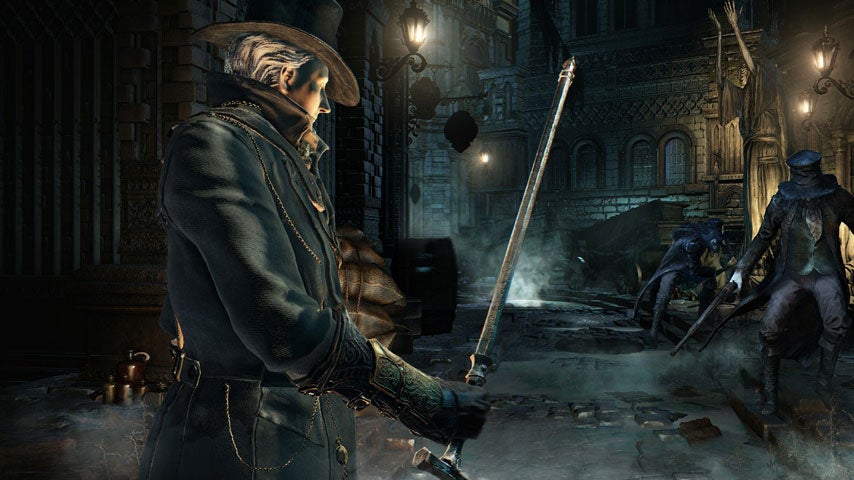 Our Bloodborne guide now tackles a pretty terrific boss fight against The One Reborn.

Bloodborne's next boss The One Reborn, and your success hinges on you having absorbed lessons from the Unseen Village. What did we learn in that wretched place, class? That's right: kill the Bell-ringer Woman first.
How to beat the One Reborn
Immediately upon entering the boss arena, go to the far left corner and up the stairs to reach the balcony. There are three Bell-ringer Women up here and you are going to kill them the way you killed all the rest.
While you're doing this, The One Reborn will be having a go - firing projectiles and raking his claws at you. You don't need to keep more than half an eye on him though.
Anyway, once the Women are down, go back down and start the fight properly. There are three attacks you need to watch out for. The first is his projectile attack, and it's clearly signalled by the glowing ball forming above its head. Dodge in any direction, but watch out for the accompanying body part shower. No, i don't know why.
The One Reborn also enjoy vomiting. You'll know when this is going to happen, because it will do a bit of an impression of cat with a hairball first. Unlike a hairball, this attack hits hard and wide. Run for the stairs unless the boss is right next to them, in which case you should go for the opposite corner.
Finally, it will rarely do an area of effect attack around its body. If you see its abdomen glow red, move away.
Here comes the fun part: after any of these attacks, run in and smack the boss as much as you can. It will try to kick you, but the kicks are easy to dodge and you can get in between the legs easily, or otherwise just go around behind or in front where it can't get you.
That's it. Rinse and repeat. Not too bad, huh? You'll receive three Yellow Backbones for your trouble. Light the Advent Plaza Lantern. This is a pretty good time to go fight optional boss Darkbeast Paarl, if you fancy it. Alternately, continue directly to the Lecture Building and Nightmare Frontier.
Back to Bloodborne guide and walkthrough.