Bloodborne: Temple of Despair and how to beat Ebrietas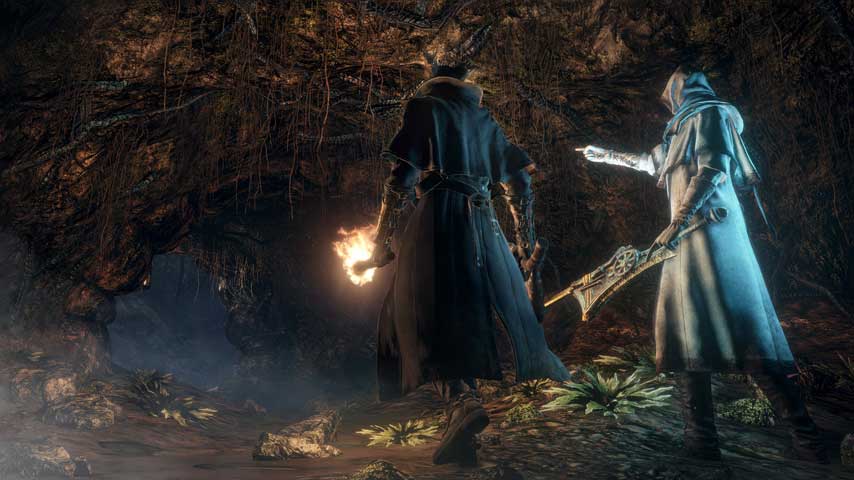 Our Bloodborne guide now passes through the last optional boss section - well, that we know of.

Bloodborne has one more nasty optional boss for you. You have to have smashed the Celestial Emissary to do this, but the rewards are worth it.
After the Celestial Emissary boss battle, stay in the area, looking for a large glass window at the top of the area. You can smash this by attacking.
Pass into the next room, killing the Squid Lizard you'll find there, then pass around the far right of this area to find the A Call Beyond spell.
A couple of Cranium Creatures await you through the opening at the end end of the room. Kill them, then take the lift down. There are three Squid Lizards waiting for you.
When you're ready, activate the Altar of Despair to begin the boss battle.
How to beat Ebrietas
Ebrietas is the ultimate zenith of the "stand behind the boss" technique. If you can't get behind her, you will be spanked yourself.
This is not an easy battle. Ebrietas hits alarmingly hard, and moves very quickly, so staying behind her is quite difficult. You must keep some Stamina in reserve in order to reposition yourself safely. Be cautious and conservative.
Ebrietas has a very nasty magic attack you need to watch for. If you see her raise her hands, dodge several times to avoid it.
If you win, ah ha ha, you'll score the Great Isz Chalice. You'll also gain access to the Altar of Despair, which you can use to resurrect Annalise, Queen of the Vilebloods if she has been offed.
Okay! That's it! I'm almost certain we've done everything now! Let's go do the final boss.
Back to Bloodborne guide and walkthrough.