Bloodborne: how to access The Old Hunters DLC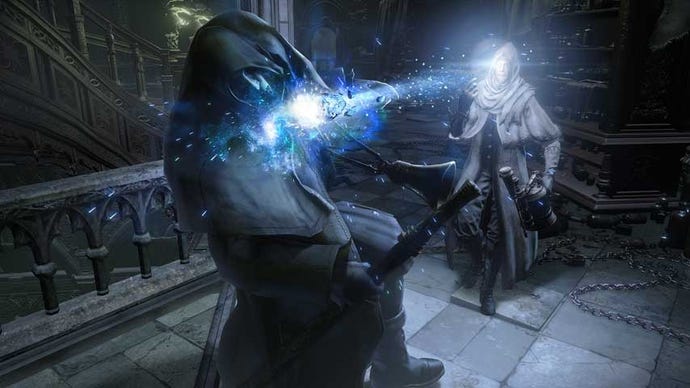 Nothing is ever easy in Bloodborne.

Bloodborne's The Old Hunters DLC is released this week (November 24) giving players access to a new areas and enemies, as well as the Bloodletter and Gatling Gun weapons.
But like everything in Bloodborne, accessing the new content won't be easy, and you'll need to have reached a certain part of the game before you can unlock it.
Here's the easiest way to access The Old Hunters DLC:
Purchase and download The Old Hunters DLC from PSN.
Kill the boss of the Cathedral Ward. Examine the altar in the back room and change the in-game time to night.
Go to the Hunter's Dream and get the Eye of the Blood-drunk Hunter from a messenger.
Next, go to the Oeden Chapel and leave via the left-hand exit. You will enter the square from here.
Now go to the right-hand end of the square to trigger an event. This event will now take you to a new area: the Hunter's Nightmare.
Lighting the lamp in the area will let you travel to and from this area via the Awakening Headstone in the Hunter's Dream.