Blizzard's updated policy gives it ownership of all custom games and mods created in its games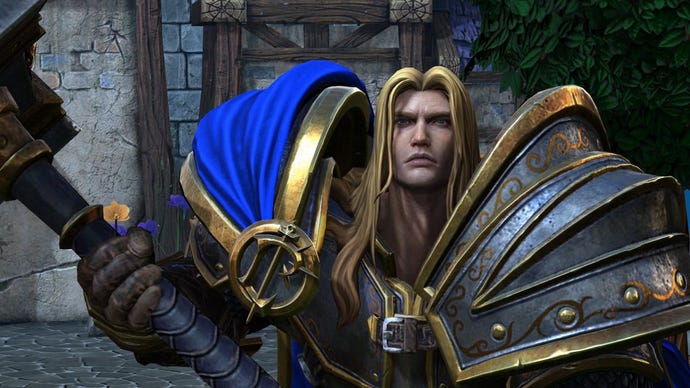 Blizzard has taken steps to ensure it owns any custom game that spawns out of Warcraft 3: Reforged or any of its other games.
The mods created inside the original Warcraft 3 are perhaps more relevant now than that game ever was. Dota, which started out as a Warcraft mod, is now one of the biggest games - and genres - in the world.
But none of them belong to Blizzard, so the company can't control them or lay claim to any of their profits. With this week's release of Warcraft 3: Reforged, Blizzard made sure to change that going forward.
As spotted by PC Gamer, Blizzard's updated Custom Game Acceptable Use Policy gives Blizzard ownership of any and all custom or user-made games and mods.
"Custom Games are and shall remain the sole and exclusive property of Blizzard," it reads. "Without limiting the foregoing, you hereby assign to Blizzard all of your rights, title, and interest in and to all Custom Games, including but not limited to any copyrights in the content of any Custom Games."
This policy not only applies to Warcraft 3: Reforged, but to any mod created inside a Blizzard game. It also expand's the developer's rights to shut down any attempt to break these mods into a standalone version without its consent, not to mention remove the mods themselves from the game for any reason.
Blizzard already doesn't allow modders to sell their work to the public (though donations are fine), but this effectively prevents a Dota 2 scenario from happening in the future.
While this won't stop modders from taking their ideas to a different studio to create new games based on their work, it will stop other companies from staking out claim to content that uses Blizzard's characters and IP. If Valve were to have these rules, something like Dota Auto Chess, for instance, wouldn't exist.
Catch up on more of our Warcraft 3: Reforged coverage with this handy list of online cheats, and our general tips and build orders.