Blade Runner is getting enhanced for consoles and PC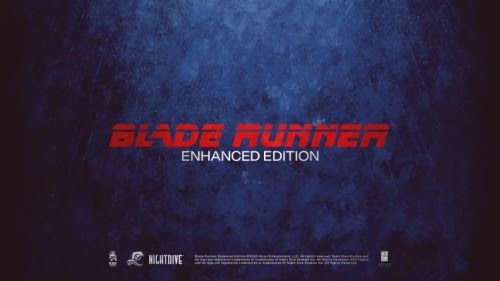 The 1997 classic Blade Runner game will see some love in the form of an enhanced edition for PC and consoles.
Nightdive Studios and Alcon Entertainment announced today it will bring Blade Runner, originally developed by Westwood Studios, into the modern-era on PC, PS4, Switch, and Xbox One.
With Blade Runner: Enhanced Edition, you can expect a "polished and premium restoration" from Nightdive which is using its proprietary KEX game engine. This is the same engine the studio used with System Shock: Enhanced Edition, Turok, Turok 2: Seeds of Evil, Blood, and Forsaken Remastered.
The original foreign-language translations have also been sourced for folks who speak German, French, Italian, and Chinese.
You can expect enhanced character models and animations, upscaled cutscenes, widescreen resolution support, keyboard and controller customization, and more with the "original feel of the game being preserved."
Blade Runner: Enhanced Edition is expected to be released this year.