BioWare takes aim at shooter audience with Mass Effect 2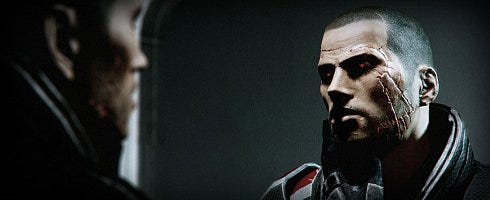 BioWare's Casey Hudson has said that even with Mass Effect 2 being an RPG - and remaining true to the genre - the action crowd will be pleased with the sequel due to the implementation of "state of the art shooting".
"When it comes to the shooter quality of the game there are things that a really experienced shooter is looking for," Hudson told Kotaku. "The feel, the precision, things like that, so we made sure those things are there as well.
"We do have third-person shooter combat. That was a big thrust, including that. That world continues to evolve with games like (Modern Warfare 2). We need to put Mass Effect 2 combat against the very best that is out there, and say this is absolutely state of the art shooting. I think in combat moments they will feel it is the same sort of game.
"Before, if you got a role-playing game that meant only one thing: You're going to be playing a medieval fantasy with lots of rules that is turn based and includes this whole list of things.
"The weapon that you are firing is still something you bought in a store and you customized it with resources you added. In the combat areas you are fighting your way through areas, you're shooting, you're planning your squad, you're doing all of the same things in this one as in the first Mass Effect, but each element works a little bit better. You have independent control of your squad, the powers are more interesting and more class based and more powerful.
"[Still], it's no less of an RPG."
Hudson goes on to say that in terms of audience, BioWare's constantly trying to find ways "to show people that even though they didn't know it, they really like RPGs."
Game's out January 26, and Hudson revealed last week that the team's already plodding away on the storyline for Mass Effect 3.