BioWare confirms more Mass Effect 2 DLC, has "big plans"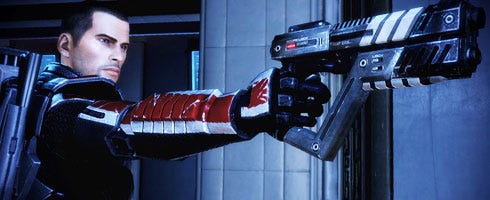 Thought Overlord and Aegis was it? The war's not over yet, Shepard.
BioWare co-founder Greg Zeschuk confirmed that BioWare still has "pretty big plans" for Mass Effect 2 DLC, despite having already released multiple scenario and weapons packs for the RPG.
"We still have more DLC in the plan for Mass 2," he said, speaking to us at Develop in Brighton today. "The last ones were really well received. People were really, really impressed with the Overlord Pack, and the Kasumi one did really well too.
"It's something we're going to continue to do."
Zeschuk said that things were probably going to slow down a little, but assured upcoming content would be substantial.
"It's at the point where it'll probably diminish a little bit, but there are still some pretty big plans for DLC," he added.
"It's doing really well. Overall it's something we'll definitely continue doing."
As well as introducing content packs, such as Aegis earlier this month, BioWare has also released larger DLC involving gameplay like Overlord has clearly gone down well with fans.
The developer is now hard at work on Mass Effect 3, but assured earlier this year that the story between the second and third games would be told through DLC.