BioShock: Infinite's Columbia remade in Minecraft, and it's mighty impressive too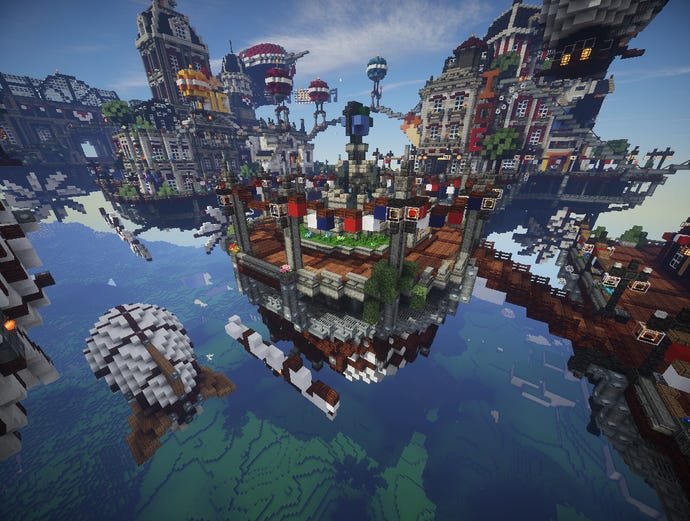 Minecraft players have remade BioShock: Infinite's floating utopia Columbia in-game, and the results are pleasing to the eye, like a ray of delightful sunshine on a shite day.
TheVoxelBox posted a barrage of screenshots from the project today, and we;ve posted a handful of them below. We don't want to nick them all, because we're not dicks like that. Go, hit the link and give the project some mad-love. They deserve it.