BioShock as a PSOne game makes Big Daddy look less intimidating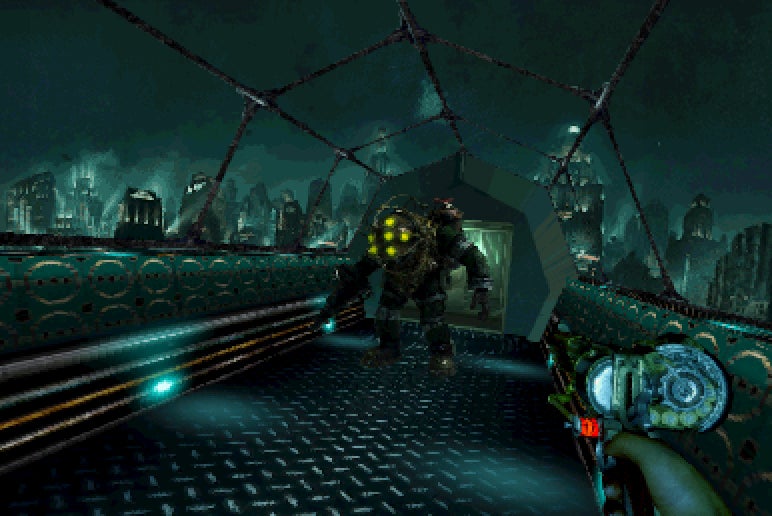 The NeoGAF community has posted quite a few PSOne mock-ups of popular games, as you saw with The Last of Us. Now, there's more pixelated fun in the thread with downgraded shots of Bioshock.
If you head over to the thread, you will also notice downgrades for Dota 2, Watch Dogs, Titanfall and more.