BioShock 2 Avatar goodies hit Xbox Live Marketplace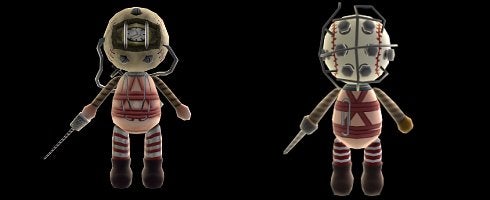 BioShock 2's out today, and those who want to show their appreciation for the FPS's return to Rapture or just a bit of fandom, can now get some Avatar gear over on Xbox Live.
Choose from outfits like the Big Sister, Rosie Big Daddy, Prototype Big Daddy, Bouncer Big Daddy, and of course Big Daddy and Big Sister Helmets matching the outfits. Then there's also a Watchface Big Daddy Doll, and a barrage of different t-shirts.
Pricing ranges from 80 - 320 MS Points.
Go check 'em out through here.
If you are sitting on the fence over whether to get BS2, which is available for PC, PS3 or Xbox 360, maybe this list of reviews will help you decide.