Bill Roper Recalls How StarCraft's Launch Ruined His Birthday 20 Years Ago
Always do one more test run.

This article first appeared on USgamer, a partner publication of VG247. Some content, such as this article, has been migrated to VG247 for posterity after USgamer's closure - but it has not been edited or further vetted by the VG247 team.
The 20th anniversary of StarCraft's original release is tomorrow. It went gold on March 27, 1998, which means that in a sense it shares a birthday with its executive producer Bill Roper.
Now the chief creative officer at Improbable, a venture based around making cloud computing viable for gaming, Roper did it all for Blizzard. He organized testing, liaised with Blizzard North, and even did many of the voices. It was a busy job that culminated in him sleeping under his desk on what supposed to be his birthday.
StarCraft formally wrapped development at the end of March, concluding a two-and-a-half year process that began with the infamous "Orcs in Space" demo. It was set to formally go gold on March 24, with the master disc being sent to the production factory. But even with the gold master already on the plane to Utah, Roper wanted to run one last test cycle.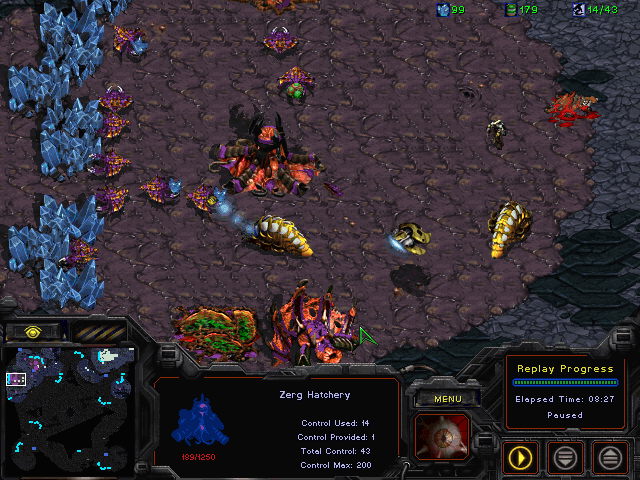 Blizzard had less room for error in these days. Fresh off the successes of Diablo and WarCraft II, Blizzard was once again trying to catch lightning in a bottle with StarCraft. Competition from Command & Conquer and Total Annihilation was fierce, and there was no World of WarCraft to fall back upon if things went sour.
To the team's horror, there was a problem. A big one. "About two hours into the cycle we found a showstopping bug that would have happened a high number of times in the wild. We could not press that disc," Roper remembers.
Phone calls were immediately made, engineers were brought back in, and the team went into overdrive to fix the bug. It was a lucky thing for Blizzard—if the bug had made it into the wild the frequent crashes might have ruined StarCraft's reputation. Patches were available at this time, but getting them out to the public was much more difficult. Plenty of StarCraft players never even logged on to the internet.
Once the bug was fixed, the QA team had to run the test cycle again and ship the new gold master to Utah. The process took Roper right up to his birthday on March 27. It ended up ruining the birthday date that he had planned with his then-girlfriend.
"I hadn't slept for about 74 hours because I wanted to see it through and I was too panicked," Roper remembers. "I called my girlfriend and told her, 'I know you wanted to see Penn and Teller, but if I drive right now I'm going to crash and die, so I'm going to sleep under my desk.' Yeah, that was the last birthday I had with that girlfriend."
StarCraft was released on March 31 and went on to sell some 9.5 million copies worldwide by 2007. It became one of Blizzard's three big pillars for the next 15 years, eventually being joined by Overwatch in 2016. Roper's night spent sleeping under his desk on his birthday was worth it. Interestingly, that wasn't the only adventure Blizzard had around StarCraft's gold master. In the period after its release, the gold disc was apparently lost. It finally resurfaced early last year when a Reddit user found in box of "StarCraft stuff" purchased from eBay.
The Redditor eventually opted to return the disc, upon which he was rewarded with a $250 Blizzard store credit, a copy of Overwatch, and a free trip to BlizzCon. The gold disc, meanwhile, is back in safe hands with Blizzard after a false start and an unlikely trip through eBay.
StarCraft was remastered in 4K last year, partly reviving a dormant competitive community. The first episode of its sequel is also now free-to-play. If you want to know more about the earliest days of its development, check out our interview with lead programmer Bob Fitch about StarCraft's earliest days.