Big Peace Walker announcement is Monster Hunter collaboration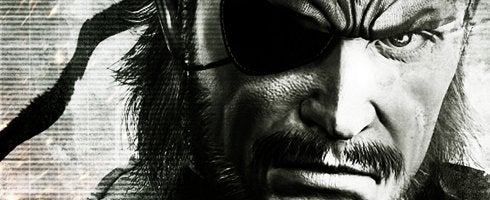 Nope, you're eyes do not deceive you. Monster Hunter is coming to Metal Gear Solid: Peace Walker.
This is the big announcement Hideo Kojima promised for this week.
The news was announced in the latest issue of Famitsu, with the formal announcement to come in a press conference that's started in Tokyo right now. You can get live blog of it at Andriasang.
The crossover will see Snake takes on giant beasts like Tigrex, Velocriprey and more, as well as attack helicopters. It'll also see a cameo from the series' mascot, Felyne.
As pointed out by Kotaku, this isn't Metal Gear Solid's first crossover with other games. It has done it before with games like Ape Escape in MGS3, Altair from Assassin's Creed in MGS4 as well as Snake appearing in Super Smash Bros. Brawl, just to name a few.
More recently, PW had an April Fools trailer which seen Snake carry out Assassin's Creed like missions. [Note: this has since been confirmed to be an actual collaboration in the game - JC]
Metal Gear Solid: Peace Walker releases at the end of this month for PSP in Japan, with June 18 being the release date for the UK.