Bethesda turned down chance to buy rights to Fallout MMO, says Interplay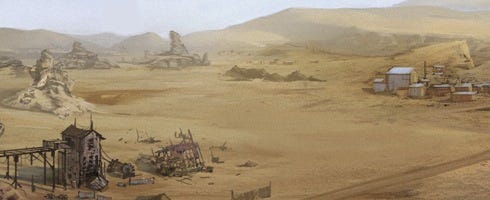 Interplay president Eric Caen has revealed Bethesda had previously turned down the rights to develop a Fallout MMO before the release of Fallout 3.
"Hervé [Caen] started negotiations with Bethesda to sell Fallout to them," Eric told Edge.
"My brother said: 'If you want the full IP, the value of it is $50 million.' They said: 'No way. Why $50 million?' We said: 'Because the MMOG strength of this universe is huge.' Bethesda said: 'We don't want that. Let's buy everything else but the MMOG. Do the MMOG.'
"They said that Interplay had to start development and by a certain time we had to have a full game in development."
Caen says after realising the success of Fallout 3 in 2008, Bethesda wanted to reclaim a part of the project.
"They bought everything, but left Interplay with the licence to do the MMOG - under certain conditions, thinking that Interplay would never fulfil these conditions. But Interplay did," he said.
"Spring 2009 - this is public information - Bethesda sends a termination letter to Interplay, saying: 'You did not fulfil your obligation.' So all the litigation is about that. I think Bethesda, off the back of Fallout 3's success, realised that Hervé was probably right about the value. They said: 'OK, how can we get that without paying?'"
Bethesda bought the rights to the Fallout IP from Interplay for $5,75 million in 2007, but conditionally let the latter create a Fallout-based MMO.
Since then, the two have gone to court over the matter.
Interplay has continued to develop the title, codenamed Project V13, with a beta due to kick off in 2012.