Bethesda has an unannounced game coming out this year - update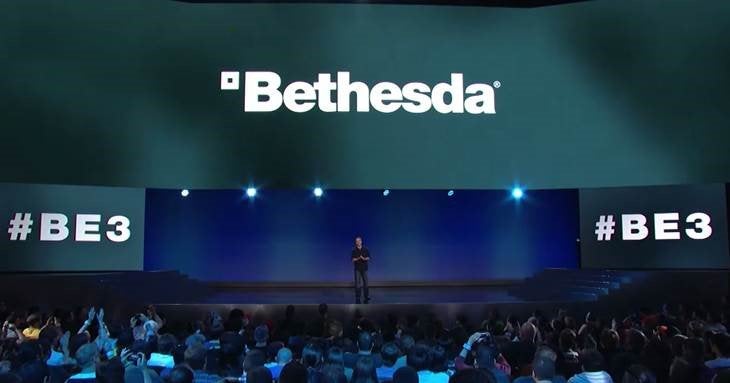 Bethesda is working on one more game that's due for release this year. Okay, maybe not.
Update 2
Apparently, the retraction was a joke make at the expense of MrMattyPlays. So, yes, it appears Bethesda does indeed have a game coming out this year, which is yet unannounced.
Uh, have they? Wasn't this confirmed as false? https://t.co/sNRpqJH2Gr

Unless you know something we don't yet, of course! :D

— Ryan Brown (@Toadsanime) September 9, 2017
I'm positive I knew what I was saying in the interview. The tweet was a joke I was making to MrMatty

— Pete Hines (@DCDeacon) September 9, 2017
Update
Bethesda's Pete Hines has retracted his statement regarding a new title from the company coming this year.
Going by Hines' tweet, there doesn't seem to be an unannounced title releasing this year after all.
I probably just had a concussion from the beating I took online and was rambling. Ignore.

— Pete Hines (@DCDeacon) September 6, 2017
Original story follows.
Original Story
The news is surprising, because we would have thought that the company's E3 showcase revealed its entire slate for 2017. However, it looks like there's more in the pipe for 2017.
Bethesda's VP of marketing and PR Pete Hines told Tek Syndicate at PAX West that there's an unannounced titled due for release this year. When pressed to reveal more, Hines simply said that he won't reveal any details.
The executive wouldn't even say what sort of game it is, or whether it's a new IP. (Skip to the minute two, second 40 if it doesn't automatically start there).
Still, there aren't that many days left in 2017, so we're bound to find out sooner rather than later. What we do know, however, is that Bethesda is already planning several big releases this year, including Dishonored 2 Death of the Outsider, Wolfenstein 2: The New Colossus, The Evil Within 2, Doom VFR, Fallout 4 VR, Skyrim on Nintendo Switch, and more.
That said, the project is unlikely to be a major one, so expect something in the realm of Fallout Shelter. Unless Bethesda is really sitting on a big reveal.