Best 4K TV Black Friday 2017 deals
Black Friday is the perfect time to grab a bargain and upgrade your existing TV set to 4K or bag a slick little screen for the bedroom. Treat yourself. Spend to save.
The speed that technology evolves at these days, it's easy to get flustered with the amount of different TV sets out there, all with different types of screen and various gimmicks that all claim to be the best. It's a lot to take in, which is why we've put together this guide to the very best Black Friday 2017 TV deals, covering everything from 4K sets to OLED sets, as well as everything in between. First things first, however...
When does Black Friday take place and what is it?
Just in case you've somehow not encountered it before now, you should know that Black Friday is an annual shopping extravaganza that is now officially an international phenomenon. Each November, retailers from all around the world slash their prices in an attempt to out-do each other and win your custom. This means games, household appliances, electronics, tech, games consoles and, yep, even 4K TVs will be seeing steep discounts. This year, Black Friday takes place on November 24, though keep an eye out for deals popping up at least a week before the day itself.
While you're here, you may want to check out our best Xbox One Black Friday deals, too. That is unless you'd prefer to see the best PS4 Black Friday deals, of course. Alternatively, you can take things on the go with you and have a look at our picks for the best Nintendo Black Friday deals. Failing all that, there's always the best PC gaming Black Friday deals. Whatever you want, we've got you covered.
Looking for more than just great TV deals? Our sister site Jelly Deals' Best Black Friday Deals range has everything from tech to toasters.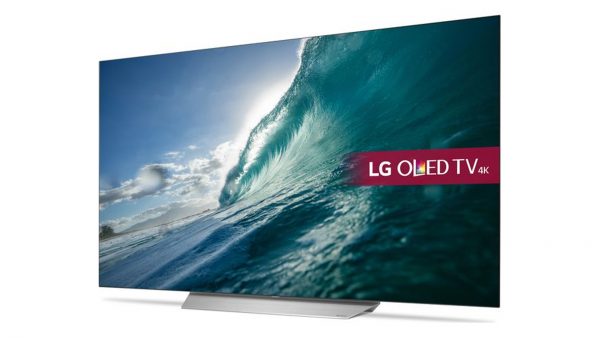 No matter what, it'll always be a fun time to upgrade your TV, right? Whether it's getting a bigger set for a more cinema-like feel when you sit down to watch movies, picking up a smaller one that better fits the room around you or upgrading to the best screen around for gaming, getting a new TV is one of the most exciting tech purchases you can make. Well, that is, beyond getting your first motorbike or buying a house, but until those lofty days show up, this is about as close as you'll get. We've got you covered with all the best Black Friday 2017 deals below. This list will be updated throughout the sales period, so keep checking back if you're in the market for a new screen this year.
Here is where you'll find the best Black Friday TV deals, constantly updated as the weeks go on. We'll scour the biggest stores for the cheapest deals, whether that's cutting the prices on high-end sets or grabbing an absolute can't-leave-it-for-that-price bargain.
How to find the best 4K TV for you
What exactly are you buying and what does all the jargon you see surrounding new TVs actually mean? Let's break it down.
Full HD: With these you can watch HD TV shows and also the best way to view regular Blu-ray movies.
4K or Ultra HD (UHD): 4K TVs have four times the resolution of Full HD screen, so will display more vibrant, clearer pictures. 4K TV is already to becoming the standard for TVs and as such, is your best option if you want to "future-proof" your purchase. The latest consoles from both Microsoft and Sony are both designed to play games in 4K resolutions, so if you're planning on picking up an Xbox One X or PS4 Pro this holiday, you're going to want to make sure you get a 4K set.
Curved screen: It's highly debatable that curved screen TVs are "better". The idea is it "wraps" what you're viewing around you, so you'll need to sit bang in the middle to see this marginal difference. We don't think a curved screen should be a major factor in buying a new TV.
OLED: One of the biggest advancements in television technology over the past few years has been the introduction of OLED screens. This tech, pioneered by LG in particular, offers a crystal clear screen quality with the deepest blacks and richest colours around. Many tech experts would argue that OLED screens are some of the best screens available to buy right now. The main issue with these sets is that OLED technology is still hugely expensive to manufacture, and as such, these sets don't tend to be priced up much lower than £1500 / $1800 through the year. Keep an eye out for big discounts on these sets this Black Friday.
HDR: High-dynamic range is a feature of many 4K television sets - but not all. It's important to take note of whether the 4K TV you're planning on buying features HDR tech or not, as it will make a dramatic difference in the quality of the picture overall. HDR, in general, offers much better colours and lighting than any screen that doesn't feature it.
What size TV should I buy?
The size of your TV screen depends on your own personal preference, but there's no point paying for a massive screen if you're only 1.5 meters away from it. Here's a rough guide to screen size and the distance you should be at for optimum viewing.
1.2m - 1.8m (4ft - 6ft) - 17-27 inch TV
1.8m - 2.8m (6ft - 9ft) - 27-40 inch TV
2.8m - 3.5m (9ft - 11ft) - 40-47 inch TV
3.5m - 4.3m (11ft - 14ft) - 47-56 inch TV
4.3m and more (14ft) - 56 inch TV and higher
Which is the best TV brand?
LG, Sony and Samsung are three of the biggest manufacturers and offer plenty of variety in screen size, features and price. Panasonic is also a big name to consider, but also keep an eye out for Toshiba, Sharp and Philips. Be careful of own-brand TVs from some of the bigger supermarkets, some will be just as good as a brand-name TV while others will likely cause problems in the future.
Best Black Friday TV deals - 2017
Here, we'll list all the best Black Friday TV deals we can find right here, and update the page throughout the buying bonanza. Although there are four main TV manufacturers to consider, never dismiss the smaller brands. Since Black Friday doesn't kick off for a matter of weeks, here are the best current TV deals around.
US TV Deals
UK TV Deals
LG OLED55B7V 55 inch 4K OLED TV for £1349
LG OLED55C7V 55 inch 4K OLED TV for £1349
Toshiba 49-inch 4K LED TV for £379
Sony Bravia KD49XE8004 49-inch 4K TV with free Amazon Echo for £639
If you haven't quite found what you're looking for in this batch, don't worry - we'll be here all the way through Black Friday 2017, keeping this page up to date with all the latest and best offers from around the web. Be sure to check back to get yourself a bargain.