Hideki Kamiya wants you to take your Bayonetta 3 worries and 'throw them out the window'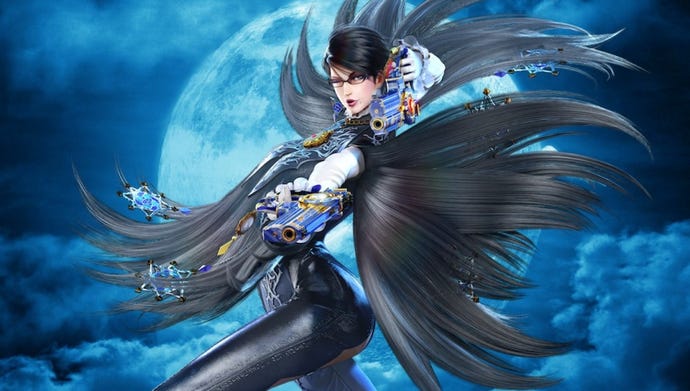 Hideo Kamiya's social media is often inundated with questions about the future of the Bayonetta series.
But if he wants you to know anything about Bayonetta 3, it's this: No, it isn't cancelled. And he'd like you to take your concerns and "throw them out the window immediately."
This comes from an an interview with VGC, in which the veteran game developer is asked whether he is bored of being asked where Bayonetta 3 is yet.
"I'm on Twitter so I see a lot of comments every day," Kamiya responded. "I'm happy that there's still anticipation for the title, but one thing I would like to address is the trend I'm seeing which is people who are starting to ask if the game has been cancelled.
"I want you guys to take any concerns you have like that and throw them out the window immediately because we're still hard at work on it and it hasn't been cancelled by any means. Please look forward to it!"
Bayonetta 3 was first revealed back in 2017 in a teaser trailer played during that year's Game Awards. However, not much information seemed to accompany the reveal - at just under a minute long, the teaser trailer offered no release date and only confirmed exclusivity to the Nintendo Switch platform.
Three years later, and we still don't know much more about the project.
Kamiya confirmed earlier this year that Bayonetta 3 was still in development and "progressing smoothly," however, and maintained that hidden information could be gleaned in the 2017 video.
You can watch that video above. The teaser trailer begins with Bayonetta shot by bolts of electricity, before she shoots right back with six bullets. These bullets seem to hit an invisible wall and then disintegrate. In the foreground you can make out a ghostly white being of some kind. Then, at the teaser's end, Bayonetta's legs buckling underneath her and she drops her two guns. So, make of that what you will.
The original Bayonetta first released over a decade ago in 2009 for PS3 and Xbox 360 and was the most successful product of a multi-game deal between Platinum and Sega. It was later re-released for Wii U alongside the sequel and even PC; the Steam release of Bayoneta has since sold over 100,000 units.