Combat looks crazy in these new Bayonetta 2 Wii U screens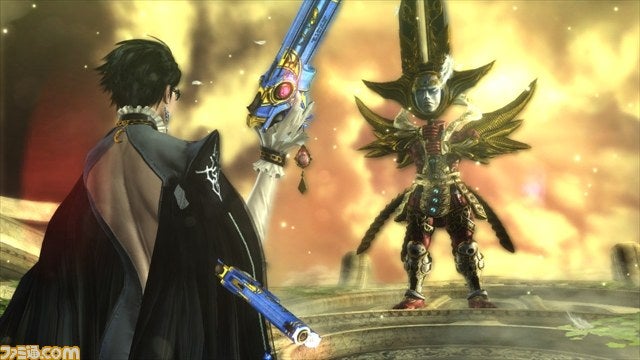 Bayonetta 2 is coming to Wii U in October, along with a remastered edition of the first game. Developer Platinum Games has released new batch of screens via Famitsu that show the witch in action, and using Bowser's giant fist to smash into enemies. Weird, but kind of cool.
We recently published details of what Bayonetta can do while dressed up as Princess Peach, Link and Samus. The screens below show some of those moves in action, including a skill that sees Bowser's giant fist smashing enemies into a fine powder. It seems to replace her hair fist attack.
Here are the shots, courtesy of Famitsu and via DualShockers.
Enjoy: