Single-player plot in Battlefield Hardline revolves around a framed cop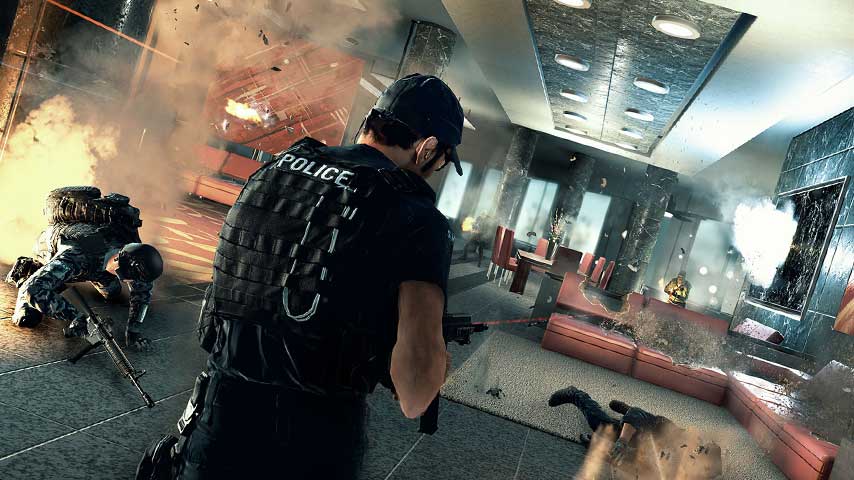 The single-player storyline in Battlefield Hardline will revolve around a framed police officer named Nick who is out to clear his name. Aren't they all?
Speaking during a panel at San Diego Comic Con, the game's creative director Ian Milham said Nick was framed when a drug bust in meth country didn't go down as planned.
Like many a cop in movies who are framed, Nick will need to go undercover, fit in with the criminal underground and you can figure out the rest. The neat twist though, is that the player will be able to see both sides of the coin play out dynamically.
Battlefield Hardline was recently delayed into 2015, which Milham said during the panel was "a real blessing, because over time, games are living longer and you only get one chance to come out."
The single-player campaign will star actors Eugene Byrd (Bones, 8 Mile) and Kelly Hu (the Scorpion King). Sons of Anarchy actor Benito Martinez and The Shield's Mark Rolston will also star.
Nashville and Justified writer and producer Wendy Calhoun, the writer and producer of Justified, as signed on as a narrative consultant, and performance director for Justified, Bill Johnson, will be part of the project as well.
Battlefield: Hardline was originally due on PC, PlayStation 3, PS4, Xbox 360 and Xbox One in October.