Check out the The Docks map from Battlefield Hardline's Robbery DLC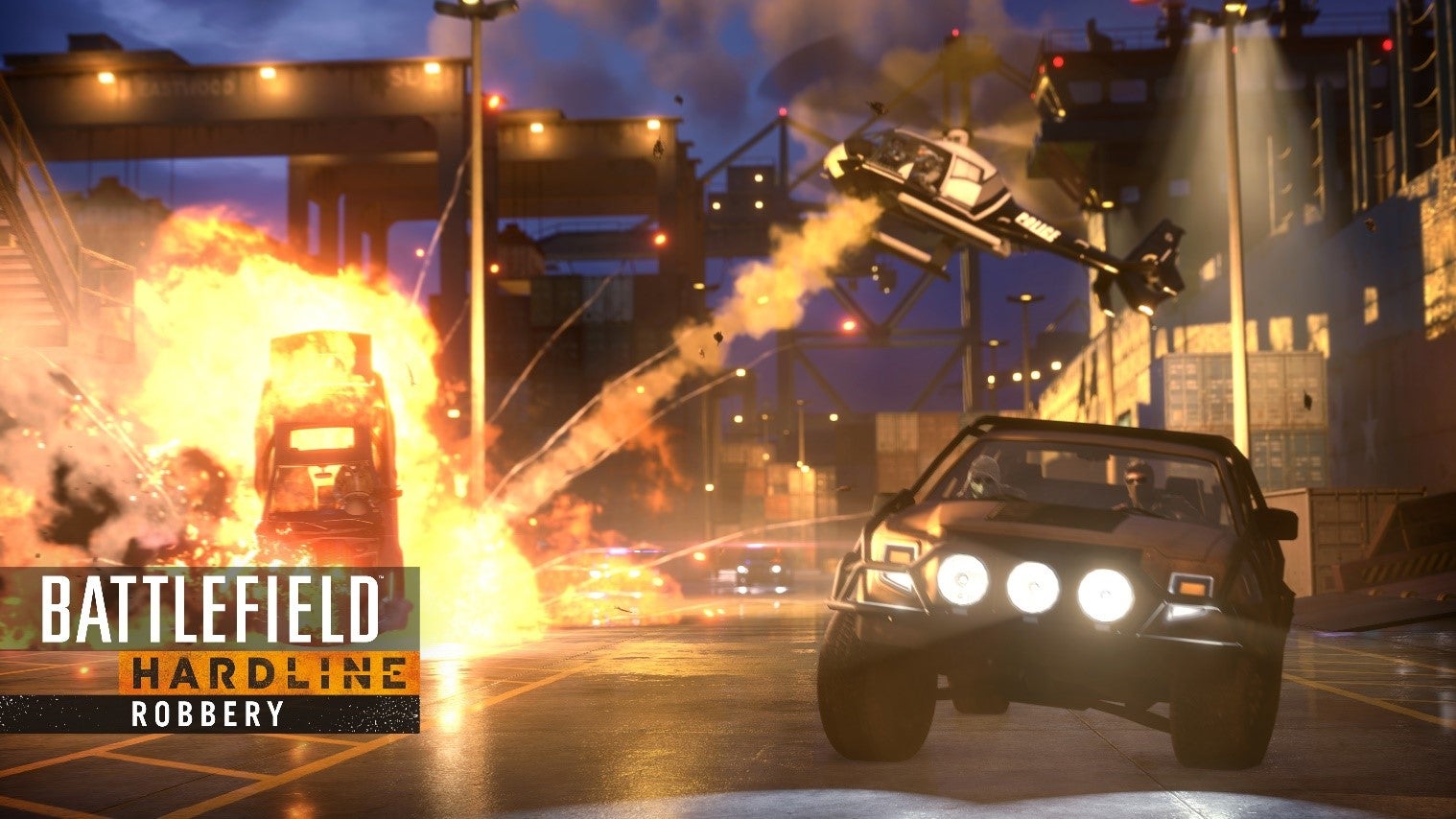 A new video giving you a look at the upcoming Robbery DLC Battlefield Hardline is posted below for your viewing pleasure.
In the video, Battlefield expert Westie gives you a look a The Docks map which is located at the Oakland Port in San Francisco.
It's a homage to the Noshahr Canals from Battlefield 3.
The map also contains the multi-story cargo ship Nebuchadnezzar and the night map offers a "generous mix of open outdoor space and claustrophobic interiors."
There's also the Squad Heist mode which takes place entirely within this the ship. The map supports all modes, including traditional Heist and Hotwire.
Battlefield Hardline: Robbery will be available to Premium members two weeks early this September.