DICE explains how bullet penetration is going to work in Battlefield 5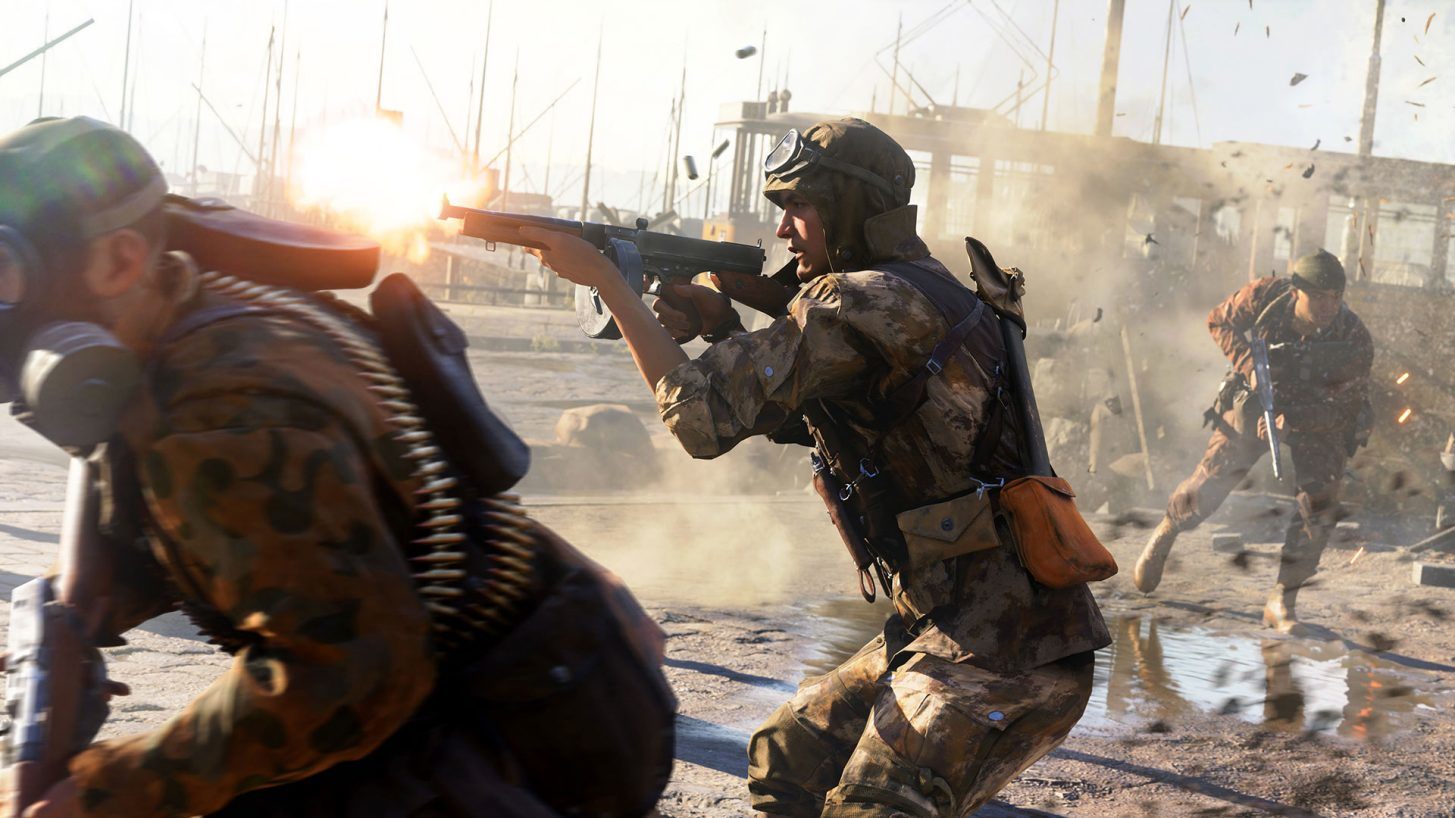 Bullet penetration is one major new feature in Battlefield 5, a first for the series.
The Battlefield 5 beta featured a very early version of the system, but there's much more to it than what we were shown.
To explain why DICE added the mechanic in the first place, and how it expects it to be used in multiplayer, the developer had senior game designer Rickard Antroia outline the thinking behind bullet penetration.
Bullet penetration allows bullets to go through surfaces and deal reduced damage to enemies behind cover. The amount of bullets that could pass through, as well as the damage they deal, are dictated by the type of weapon firing them and the material cover is made of.
The idea is to allow cover to continue to exist when shot at, but not be 100% protective. But it should also help pin down a sniper whose hiding spot can be suppressed.
[video width="608" height="342" mp4="https://assets.vg247.com/current//2018/10/mg42-penetratefortifications-web1.mp4"][/video]
Smaller weapons like sidearms and even carbines will be able to penetrate soft materials like cloth, vegetation, glass and wooden doors. SMGs and shotguns have higher penetration values, with LMGs and MMGs being the ultimate weapon to hit players behind cover.
In fact, they're so devastating that they can break wooden walls and sandbag barricades when shot enough times. Vehicle weapons like the airplane's 20mm cannons, or the bullets fired from HMGs mounted on top of tanks all have high penetration values and they're even capable of penetrating brick walls.
DICE stressed that bullets which do break through will deal a lot less damage. Players being shot through cover, and those doing the shooting themselves, will both receive visual and auditory effects to let them know.
For a recap of all the information DICE has revealed so far, hit up these pages for the full list of weapons, all the classes and combat roles.
Battlefield 5 is out November 20 on PC, PS4, and Xbox One. Deluxe edition owners can play starting November 15.