Battlefield 2042 pre-load, download size, unlock times, EA Play trial and everything else you need to know
The long-awaited day is finally upon us: Battlefield 2042 unlocks in just a few hours.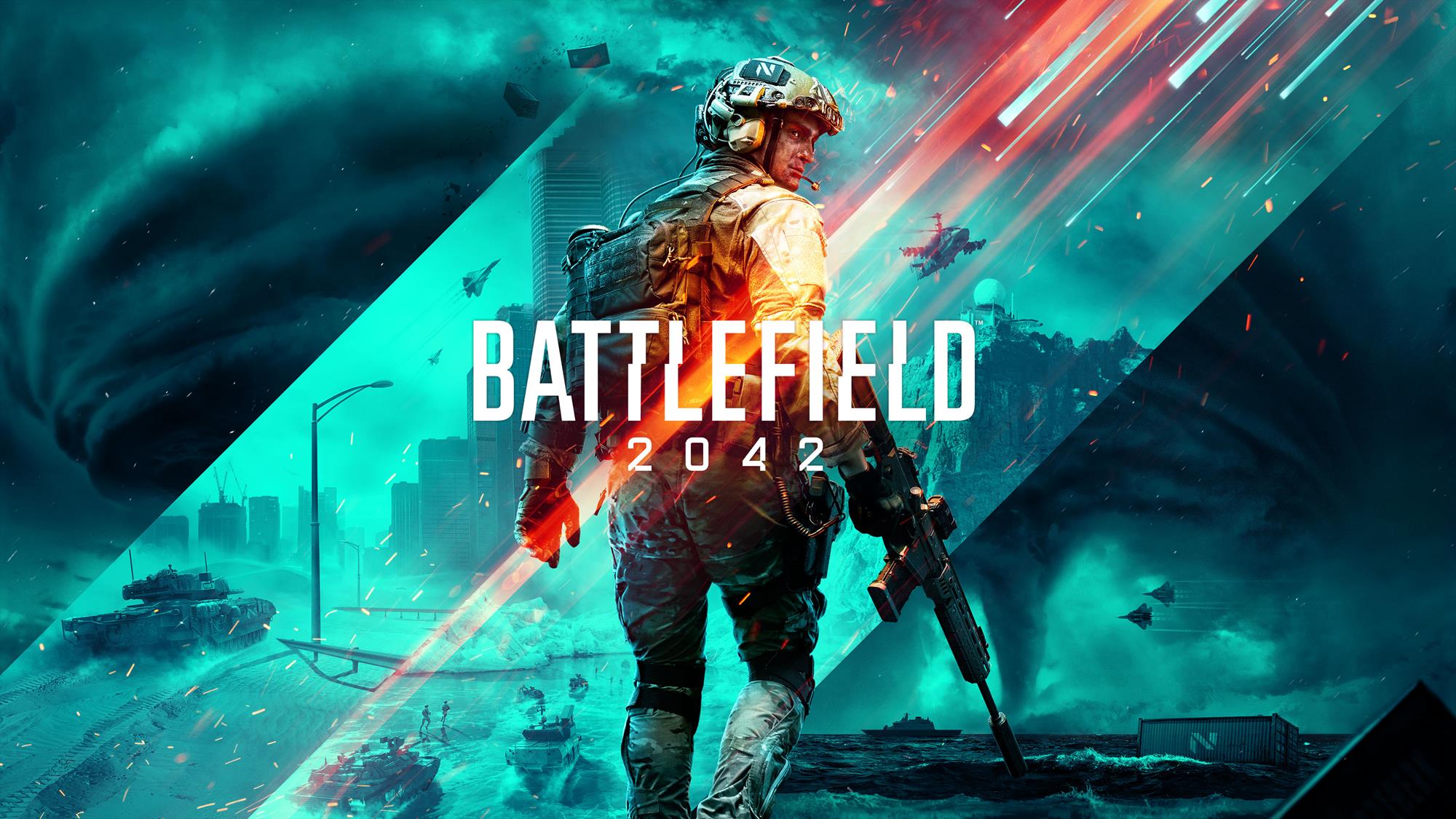 The next mainline Battlefield is almost in our hands. Battlefield 2042 brings the series back to modern combat, albeit this time with a near-future setting, a world of soldiers with no nationalities (No-Pats) fighting proxy wars for the US and Russia.
There are multiple ways to play Battlefield 2042 at the November 19 launch. Those who opted for the more expensive editions have even been playing since last Friday. We put together this guide to detail everything you need to know about when to pre-load, how big the download is, and answer any other question you might have.
When is the Battlefield 2042 pre-load available?
The Battlefield 2042 pre-load is available now on all platforms (PC, PlayStation, Xbox) for all owners of the game, regardless of which version they opted for.
What is Battlefield 2042's download size?
The download size varies by platform, but you're looking at around 45-55GB. It's definitely not a massive download compared to most games these days.
How do you play Battlefield 2042 early?
If you're reading this, you probably decided not to spend the extra money on the Gold or Ultimate edition for early access. You can still try before you buy, however, thanks to the ten-hour trial - already live.
The trial is available through EA Play ($5 /month) on PC, PlayStation and Xbox. This is the basic tier of EA Play, so you could buy one month just to access the trial and see how it is. Your progress will carry over to the full game, but ten hours is all you'll be able to play.
The EA Play trial is also available to Xbox Game Pass Ultimate, and Xbox Game Pass PC members - since those memberships include EA Play by default.
PC players on EA's Origin, and the EA Desktop App can also get EA Play Pro ($15 /month) - the more expensive subscription tier - which unlocks access to the full game right now. You will be able to play for as long as your membership lasts. As a bonus, EA Play Pro gives you access to the Ultimate edition of the game, with everything that entails.
What are the Battlefield 2042 unlock times?
Battlefield 2042 unlocks at different times depending on your platform.
The full, standard edition version of the game will unlock at 12am PT, 3am ET, 8am UK on November 19.
PlayStation has a rolling launch time. The game will unlock at midnight (12am) on November 19 in most of the world, except in places on PST, where it will go live at 9pm PT on November 18.
Xbox also has a similar rolling launch time. The game will unlock at midnight (12am) on November 19 in most of the world, except in regions on PST, where it go live at 9pm PT on November 18.
What are the Battlefield 2042 PC requirements?
Minimum specs
OS: Windows 10 64-bit.
CPU: Intel Core i5 6600K, AMD Ryzen 5 3600.
RAM: 8GB.
GPU: Nvidia Geforce GTX 1050 Ti, AMD Radeon RX 560.
VRAM: 4GB.
HDD: 100GB.
DirectX 12.
Recommended specs
OS: Windows 10 64-bit.
CPU: Intel Core i7 4790, AMD Ryzen 7 2700X.
RAM: 16GB.
GPU: Nvidia Geforce RTX 3060, AMD Radeon RX 6600 XT.
VRAM: 8GB.
HDD: 100GB SSD.
DirectX 12.
Both Nvidia and AMD have released updated drivers for the worldwide launch of Battlefield 2042, so download and install those before you start playing.
Battlefield 2042 known issues and bugs so far
People who started playing the game last Friday have been coming across a whole lot of problems. DICE is aware of most of them, and the developer has an updated list of known issues.
Battlefield 2042 day one patch
As expected, Battlefield 2042 did get a patch ahead of the worldwide launch. Unfortunately, it doesn't address any of the major problems players have been reporting since early access began. It's a small update, and should be included in your pre-load (if you haven't already started it).
How to fix Battlefield 2042 unable to load persistence data error 2002G
During early access, many ran into a problem where the game would disconnect from the server and throw them back at the main menu. The error usually had the code: 2002G. DICE said it has fixed the root cause, but just be aware of it, in case you encounter it yourself.