Battlefield 1 Xbox One X patch brings noticeable upgrade over PS4 Pro - report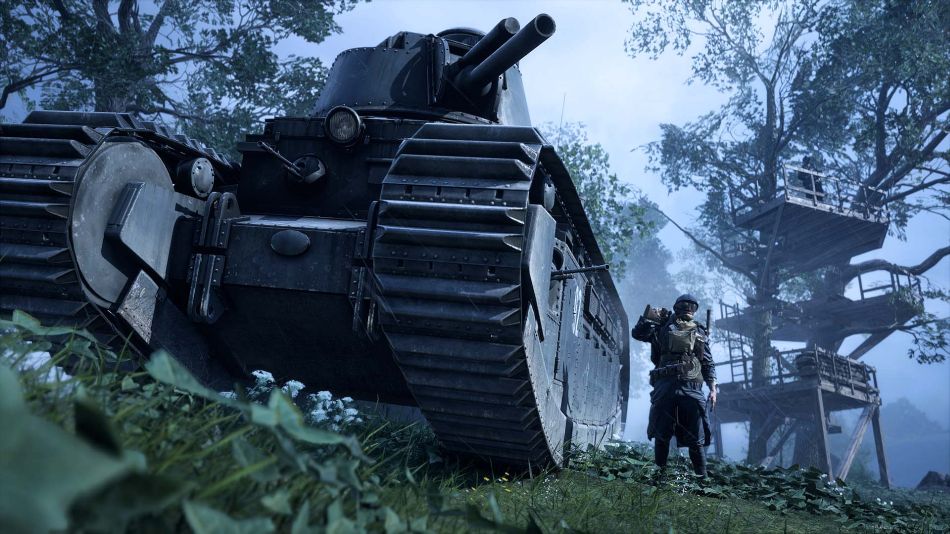 Battlefield 1's recent update added in Xbox One X enhancements after players assumed the upgrade was never happening.
The Battlefield 1 Summer Update upgraded the game's resolution and frame-rate, in both single-player and multiplayer compared to PS4 Pro.
According to a new analysis by Digital Foundry, that resolution on Xbox One X can go as high as full-fat 4K, compared to PS4 Pro's highest of 2816x1584. Battlefield 1 uses a dynamic resolution scaler that drops the resolution to keep up with the 60fps frame-rate target.
This is the case on both consoles, and in both single-player and multiplayer - that much isn't new. According to the report, Xbox One X has consistently come up with higher base and max resolutions, in some cases offering a massive 2.25x increase. Unfortunately, DICE didn't invest some of these resources into upping the quality of textures or any other graphical elements.
There isn't an enhanced 1080p option, either, you're simply getting a sharper image on Xbox One X. As far as frame-rate, Microsoft's console shows big improvements in fps in the campaign. In multiplayer, frame-rate is more consistent with the 60fps target.
However, there does appear to be a bug that causes massive stuttering and frame-rate drops when you're in an Xbox Live party, and it gets even worse when you use voice chat.
This is likely a bug that's going to be fixed, but without knowing about it, players will see poor performance after installing the patch and could end up taking away that it ruined the game.
The report sadly doesn't directly compare overall performance on Xbox One X with PS4 Pro. It would be harder to do, obviously, because of the lack of cross-platform support, but it would have been nice to see it.