Battlefield 1: how to play early with EA Access, Origin Access and the Early Enlister Edition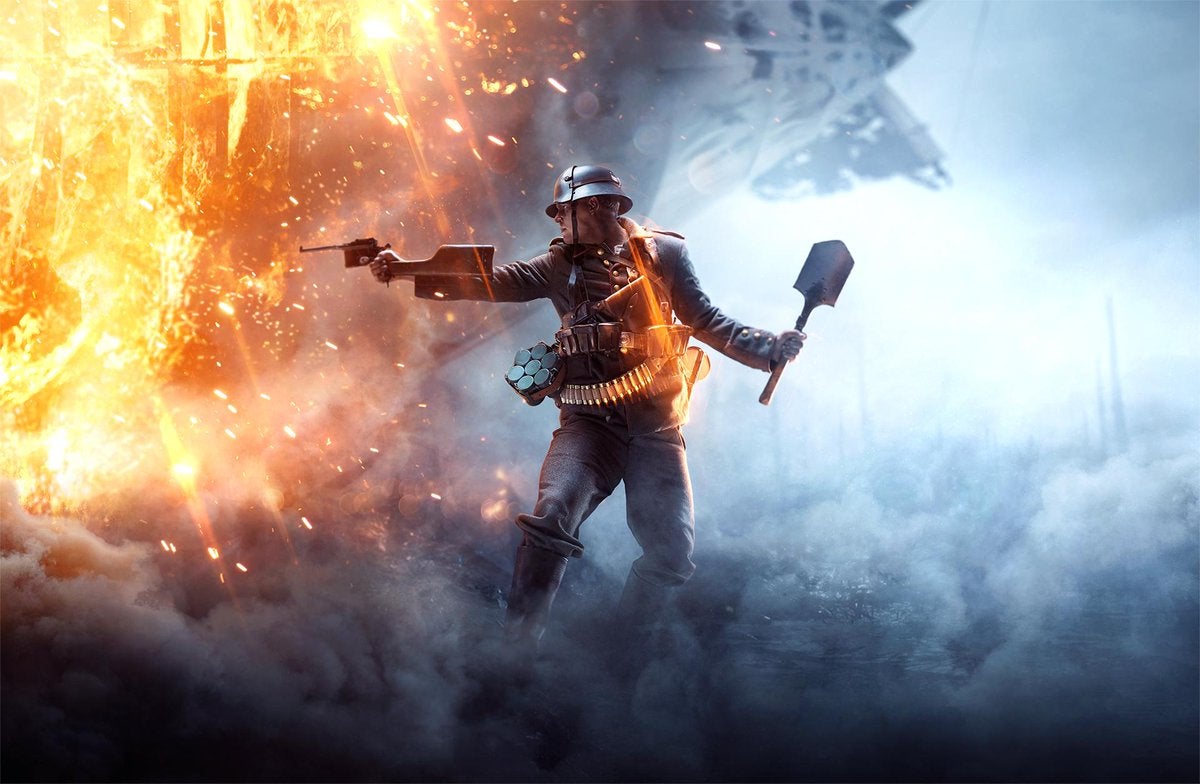 Here's your pre-launch briefing, soldier.
Battlefield 1 Release Date - When is the Battlefield 1 coming out?
It's been a long time coming, but finally Battlefield Publisher EA and Developer DICE are stepping out from the shadow of games based around more modern warfare with Battlefield 1, a return to a World War One aesthetic.
Battlefield 1 is officially launching for PlayStation 4, Xbox One and PC on October 21st for everyone. It's available from Amazon for $59.99. If that's not quite soon enough for you however, there is something else...
Battlefield 1 Early Enlister package
There's a different version of Battlefield 1 available called the Early Enlister package. This includes the game and some extra unlocks, but most importantly this gets you the game a little early. Those who pre-order the Early Enlister version of the game can now get access to the full game immediately.
Both the regular edition and the Early Enlister Deluxe package are available for pre-order from Amazon. The regular version of Battlefield 1 is $59.99 while the Early Enlister edition is $79.99 and also includes some additional DLC. You can get this package digitally too.
How to get early access to play Battlefield 1's trial with EA Access (Xbox) and Origin Access (PC)
October 18th for the Early Enlister edition buyers isn't the earliest you can play Battlefield 1: those truly dedicated to the output of publisher EA will be able to get their hands on DICE's latest shooter even earlier still.
Members of EA Access on Xbox One and Origin Access on PC were able to start playing almost a full week in advance of that on October 13th with the Play First Trial.
This trial is limited and will include ten hours of game time across five maps including St. Quentin Scar, Amiens, Sinai Desert, Fao Fortress and Suez in four modes - Conquest, Rush, Operations and Domination. You also get two single player campaign missions in for the bargain.
If you use the EA Access trial between October 13th and 20th you'll unlock in-game bonuses in the final release and any progress you make will carry over. EA Access and Origin Access members also get 10% off the base game.
All you have to do is sign up for EA Access or Origin Access and nab Battlefield 1 either through that system's EA app.
How do I get EA Access and Origin Access?
Update: EA Access and Origin Access is now ready for pre-load. The game is 40 GB on PC and 44 GB on Xbox One.
EA Access is exclusively available for Xbox One and costs £3.99/$4.99 a month or £19.99/$29.99 for a year. More information on it is available on the official EA Access website.
Origin Access is priced the same way, costing £3.99/$4.99 per month or £19.99/$29.99 for a year. The only difference is that this service is for PC and runs through EA's Origin application on Windows. More information can be found on the Origin site.
EA Access on Xbox One and Origin Access on PC nets you 10% off all EA purchases made directly through the Xbox One games store or through Origin - that goes for both full games and DLC. Also included are free copies of older EA games that you get to keep and early access to new releases - such as Battlefield 1. Once you're a member, all you need to do is boot your EA/Origin Access app and download your free early trial of the game.
Is there any way to get Battlefield 1 early access on PS4?
EA access sadly isn't available for PlayStation 4 - so if you're after the game between the dates of October 13th and 18th you're shit out of luck. However, the Early Enlister edition of the game mentioned earlier is availiable for PS4 - that'll get you in on October 18th, a little ahead of launch.
Battlefield 1 pre-order bonuses - what are they?
Battlefield 1 has a number of little pre-order bonuses available for those who are certain they want the game already. This stuff can sometimes get a bit confusing, even for a game like Battlefield 1 that has mercifully kept its pre-order arrangements relatively simple. let us break it down for you:
The Hellfighter Pack
Pre-ordering the game more or less anywhere including digitally on PlayStation Store for PS4, Xbox Live on Xbox One or Origin on PC will get you access to the Hellfighter Pack, which contains extra items used by the Harlem Hellfighters in the game's campaign - this includes a rifle, a pistol, a knife and an insignia.
You'll also get 7 days of early access to a new DLC map when it launches between launch and the end of 2016.
Those who purchase digitally get an extra bonus. PS4 owners get a PS4 theme in for the bargain, while Xbox One owners instead get a free month of EA Access - which as explained above will grant you access to the game early as well as a bunch of older EA games for free and 10% off future DLC.
Early Enlister Edition Bonuses
The early enlister edition of the game will give you three days' of early access to the game starting on October 18th, as previously noted on this page. As well as that you'll get access to the Hellfighter Pack as described above but also several other packs - the Red Baron pack, the Lawrence of Arabia pack and the Behemoth pack.
The Red Baron pack and Lawrence of Arabia pack both include weapons, vehicles and insignias you can use. The Behemoth pack includes new looks for some of the deadly, gigantic machines of war you'll find in the game. The Early Enlister edition is $79.99 on Amazon.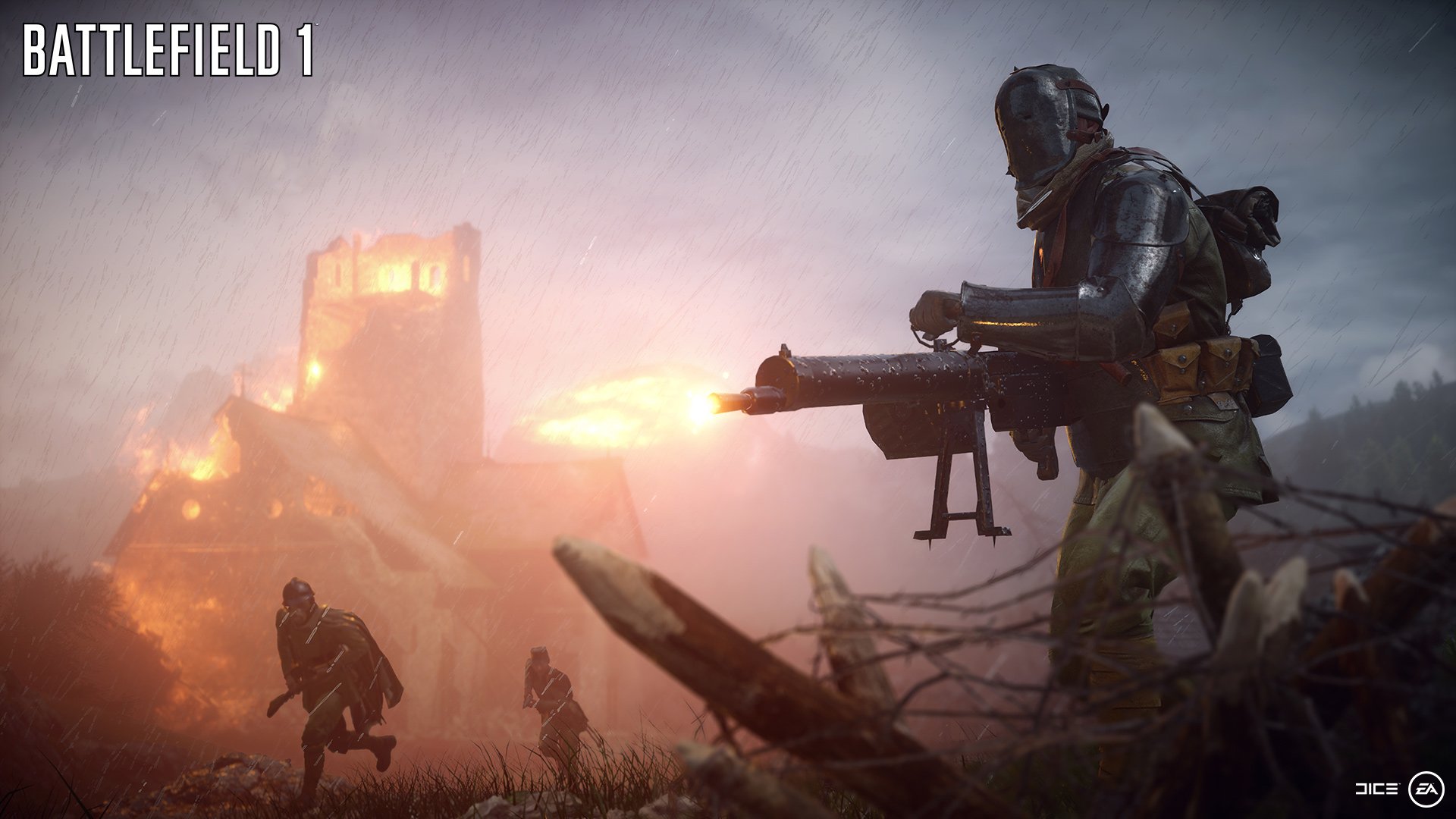 Battlefield 1 Streams - where to watch the game pre-release
Prior to the release EA and DICE are going a little bit mad with streaming for Battlefield 1, aiming to show off as much of the game as possible in order to get fans hyped up for the final release.
Starting on Wednesday 12 October EA will stream every single day leading up to the game's final 21 October release. Special guests will be joining them on the official channels to host two-hour sessions focused on different aspects of the game. Because they don't want to spoil the story, the streams will be focused on multiplayer action.
The first of the streams will kick off on Wednesday 12 October at 1pm Pacific / 4pm Eastern / 9pm British Summertime / 10pm Central European Summertime. You'll be able to follow all that action via the official Battlefield website, where a schedule of what'll be shown off is also listed. We'll add any highlights from the stream here on VG247 as news stories.