Battlefield 1 guide: where to find all 66 Field Manuals (and the Cavalry Sword while you're at it)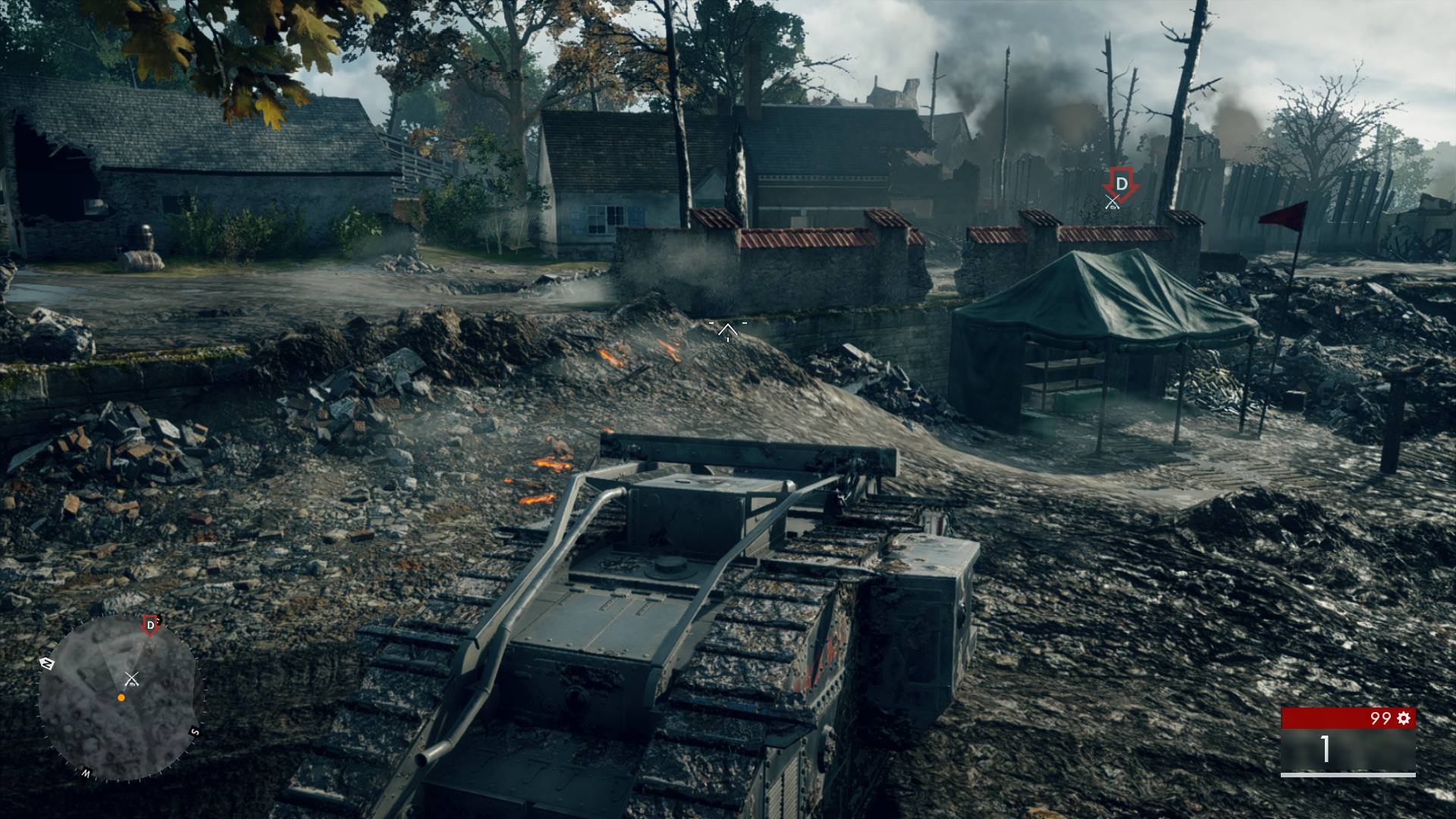 Two birds, one Big Bertha.

Battlefield 1's campaign features 66 hidden field Manuals which once collected will award you with a couple of achievements and unlock multiple Codex entries.
You'll find them in each story mission spread across the globe, and the good news is all story missions are open from the very start, so you can do them in any order.
This very detailed video from LunarGaming will show you where to find all the field Manuals on offer, and below we've added some extra tips to help you find them.
Field Manuals are in crates similar to the ones that hold weapons and ammo. They are in square crates, not the oblong ones, and when you get close you'll see a little book emblem appear above the crate, so you won't waste time opening boxes unnecessarily.
Here's some notes on each story mission:
All Field Manuals in Mud and Blood
Total number of Field Manuals: 20.
There are five field Manuals split over four chapters in this story. The thing to remember is that you will frequently have to get out of your tank and go rooting around the larger map to find Field Manuals. It's very easy to roll past these locations and you won't see an icon on screen indicating a Field Manual crate while you're inside Big Bertha. You should also raid a few crates to get yourself a better weapon than the equipped pistol. Look for a decent sniper rifle at the first Field Manual point. Grabbing your first Field Manual will unlock the Catching Up On Some Reading achievement.
During the Breakdown mission you'll need to look harder as it's so damn dark, and remember to equip a silenced pistol and to disable the alarms as you go.
As a bonus, you can get the Mightier Than The Shovel achievement here by finding the Cavalry Sword. Look for a building with a turret in its top corner, where you'll find the sword.
All Field Manuals in Friend in High Places
Total number of Field Manuals: 6 - skip to 10:00 in the video above.
There's no Field Manuals in the first three chapters of this mission because you'll be flying a plane. There are five Field Manuals in the Fall From Grace chapter and one in the Forte Et Fidele chapter.
All Field Manuals in Avanti Savoia
Total number of Field Manuals: 10 - skip to 13:12 in the video above.
There's only two chapters here and each has five Field Manuals for you to collect. You're wearing armour in the first chapter so be aware you view is a little restricted, but apart form that these are all pretty straightforward to find.
All Field Manuals in The Runner
Total number of Field Manuals: 15 - skip to 17:32 in the video above.
There are fifteen Field Manuals here, with five in each chapter. Some of the Field Manuals in the Cape Helles chapter can be hard to find, so just take your time. Also, the final Field Manual in Cape Helles is near Point A so you need to collect it before you capture the point, because the chapter will end afterwards.
All Field Manuals in Nothing Is Written
Total number of Field Manuals: 15 - skip to 23:30 in the video above.
Again, there's five Field Manuals in three chapters here, so 15 in total. Once you have them all you'll have unlocked the Enough For A Library achievement.
If you're looking for more Battlefield 1 help, we've got a massive guide here featuring advice for class loadouts, best weapons, how to level up fast and earn more war bonds.