Battlefield 1 - DICE explains how it's taking dynamic weather one step further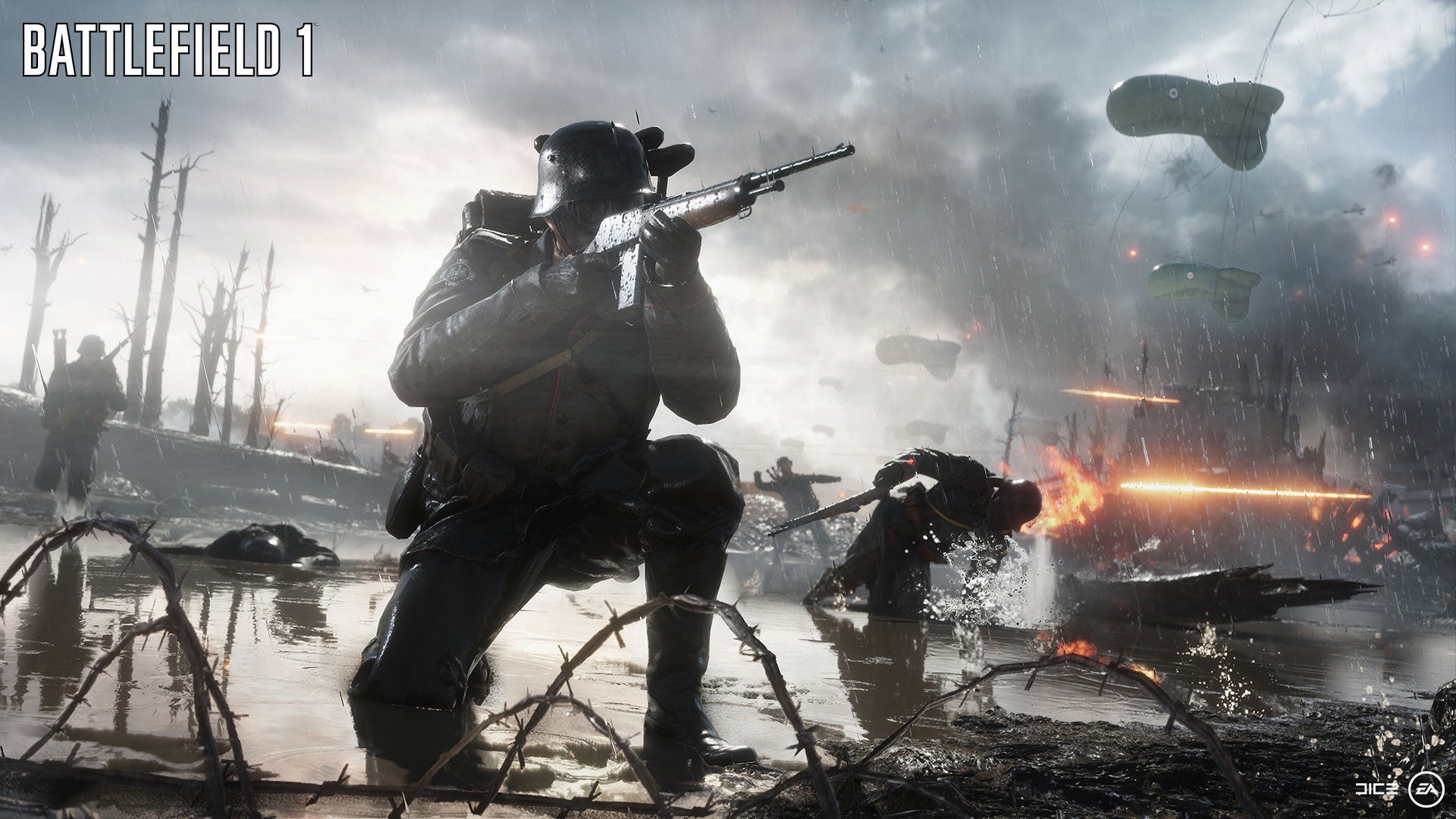 Long gone are the days of scripted weather conditions in multiplayer, Battlefield 1's take on dynamic weather sounds very exciting.
You've no doubt seen a fair bit of Battlefield 1 gameplay over the past few weeks. We've been treated to hours of footage from two maps, the St. Quentin Scar and Sinai Desert.
The maps couldn't be more different. From their setting and time of day, to the dynamic weather in each and the changes that brings. Dynamic weather is a keyword here, as developer DICE is keen to elevate this feature beyond being a gimmick.
You may remember the fierce wind and heavy rain that rolled in on Battlefield 4's Paracel Storm, or the sand storm that covered up the entire map in the remake of Gulf of Oman. Battlefield 1 takes this a step further by adding dynamic weather to every multiplayer map.
In a new developer update DICE said the feature is designed to bring changes to how each map plays that's outside of players control. Like how dense fog would limit sniper's spotting and long-range abilities, and turn an open map into a melee-focused one, because of the low visibility.
Rain, too, can be a factor. Although it's not as game-changing as some of the others, it'll still distort your vision somewhat, making it harder to detect enemies. For pilots, rain forces them to get close to the ground when spotting their targets, which adds another element of risk for them.
Outside of gameplay changes, the different weather conditions are also reflected visually in game, such seeing birds fly away when wind picks up, seeing raindrops on weapons and armour, and more. "The western front has more heavy rain, and we make sure the fog in the trench wars has more density, and feels close to the ground," DICE wrote.
"Up in the Alps in the Italian campaign, there's a sense of low fog in the valley, and if you move up to the mountain tops you get rid of the fog. You can even see the fog below you."
We'll be able to go hands-on with some of these during the upcoming beta, which kicks off August 31.