Battlefield 1: Apocalypse out next month - here's details plus gameplay footage of the new maps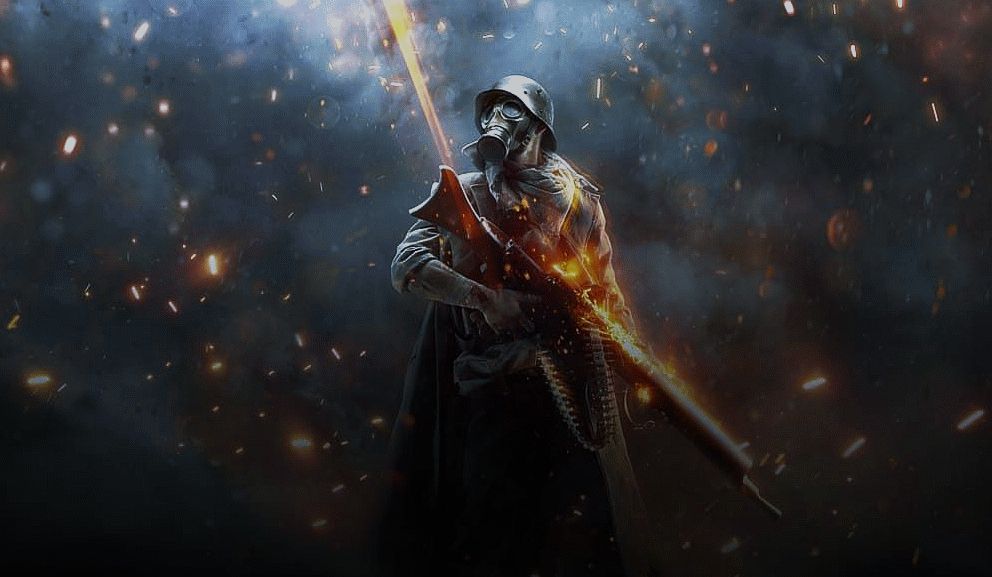 Battlefield 1: Apocalypse will arrive the first week of February for Premium Pass owners, and today, we have some gameplay footage for you as well as more information on the upcoming content.
Apocalypse was announced as part of the Battlefield 1 expansion pass year, and now we know when it will be released.
Starting February 1, Battlefield 1: Apocalypse will be made available first to Premium Pass holders. It will feature some of the most "iconic, infamous battlefields" of World War 1's final days.
Information on the new maps for Apocalypse as well as gameplay footage from Westie can be found below.
Passchendaele
The Battle of Passchendaele, also known as the Third Battle of Ypres, took place on the Western Front in Belgium from July - November 1917. The once quiet countryside of West Flanders has been turned into "a nightmarish landscape of blood and mud." Here, players will battle across a devastated landscape and search for cover in dugouts and ruined buildings. (Editor's note: In 2008 I visited Ypres and various WW1 battle sites, including the Sanctuary Wood Museum (Hill 62). Not ashamed to say I shed many tears, and the experience was something that will stick with me forever.)
Caporetto
Players will be fighting in mountain trenches near the Isonzo River close to Kobarid, a settlement in Slovenia. Here. in 1917, the Battle of Caporetto took place, which saw the Austro-Hungarians face off with the Italian army. You'll see gameplay footage of the battle in the video above, along with a look at new weapons coming with the DLC. Those weapons are listed below the videos.
River Somme
The Battle of the Somme, also known as the Somme Offensive, took place in 1969 during the months of July - November. Here, the British and French armies fought the German Empire, and it's noted as one of the largest battles on the Western Front. Over 3 million fought in this battle, with one million wounded or killed. Here, players will face off against enemies in what should be scenic wheat fields by the Somme river. Instead, the landscape has been devastated by artillery barrages.
New weapons in Battlefield 1: Apocalypse include the following:
AA Rocket Gun (Assault Class)
Camera Pigeon (pre-alpha version, proper prototype design)
Chauchat-Ribeyrolles SMG
Howell Rifle (Lee Enfield rifle conversion)
LMG 08/18
Livens Projector - stationary weapon (produces a cloud of poisonous gas)
M1917 Enfield Rifle
Meat Cleaver
Mk6 Revolver
Prybar
Ross Rifle
A new Air Assault game mode was also announced along with two aerial maps. Air Assault promises "a fury of dogfights" that "could include a climactic face-off with Airships."
Razor's Edge: Engage in frantic dogfights among snowy peaks, as British and German aces fight for control on this intense map.
London Calling: With your fellow knights of the sky, join the aerial clashes high above the British capital in the new Air Assault game mode.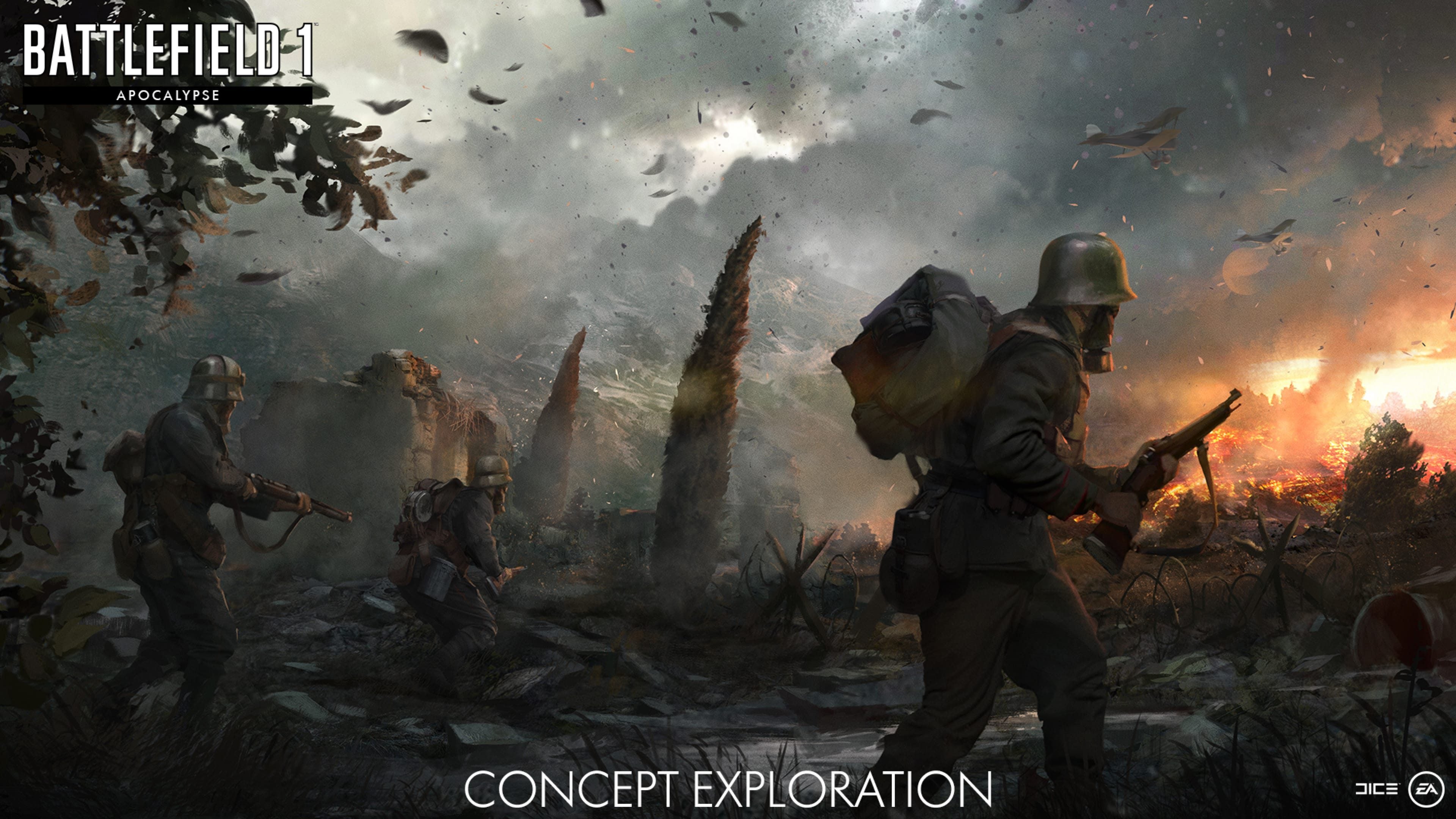 Players will also be able to pilot two bombers on the Caporetto map: the Hansa Brandenburg GI and the Airco DH10.
There will be new assignments included with Battlefield 1: Apocalypse. Completing Service Assignments will reward players with Specializations and they will be able to unlock new weapons with Weapon Assignments.
A new specialization type, Afflictions, is also included. Here's word from DICE: "Afflictions will hamper your soldier in various ways. Activate "Mortal" to lose 500 score for each respawn, or challenge yourself with "Paranoia" and play with the Gas Mask on constantly." Sounds pretty challenging, honestly.
Finally, players will be able to unlock new Dog Tags, Service Stars, Codex Entries, Medals, and Ribbons.
Again, Apocalypse will be released on February 1 for Battlefield 1 players who own the Premium Pass. It will be made available for purchase when the two-week exclusivity period ends.