Battleborn is free as of this week, although you'll probably be playing Overwatch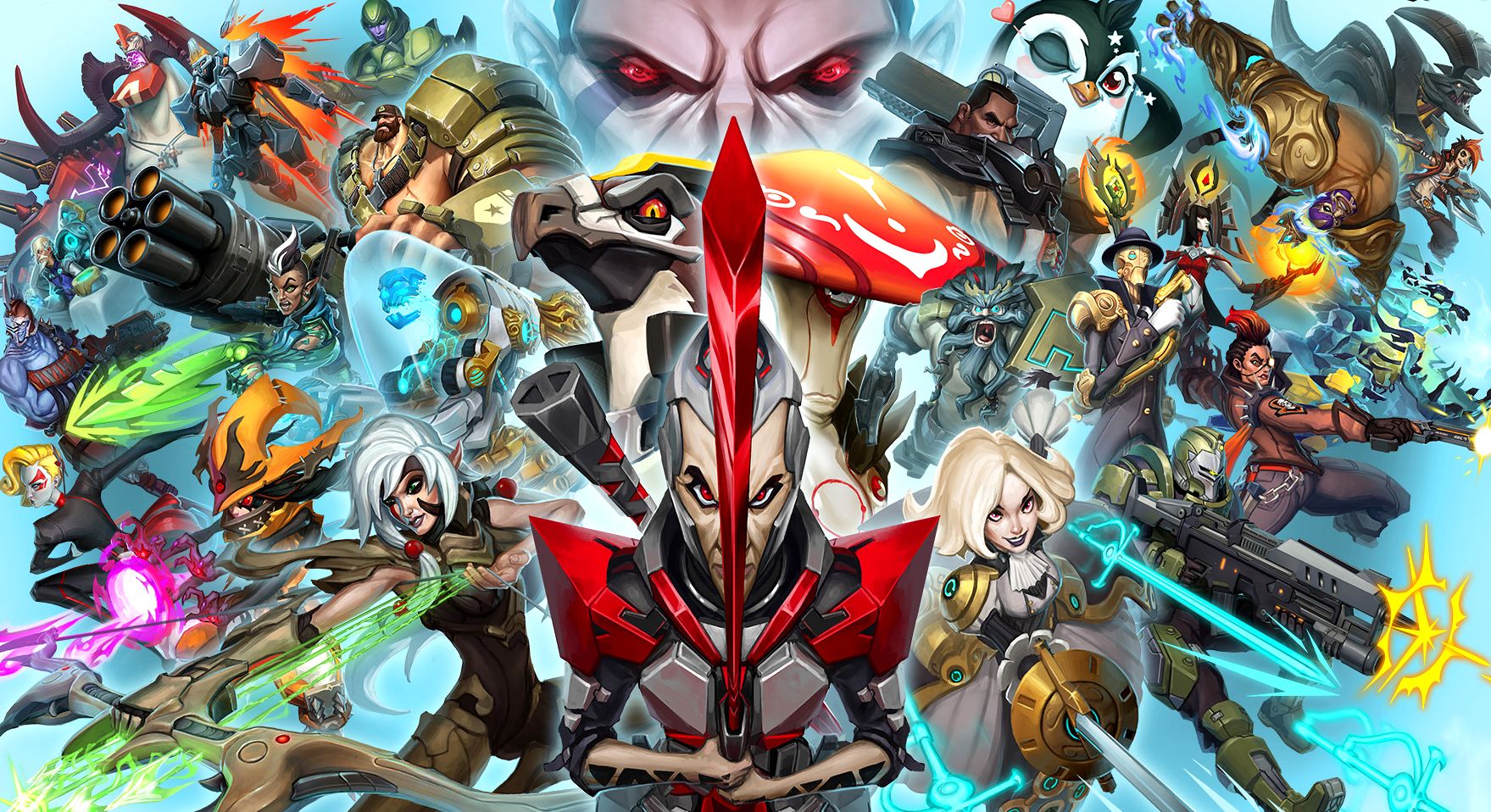 Battleborn is now free, but it couldn't come at a worse time.
Battleborn is a MOBA-inspired team shooter with a cartoon aesthetic, a sci-fi backstory and a diverse array of characters boasting unique playstyles and abilities.
Sounds familiar, doesn't it? Yes, and despite Gearbox getting in first with its announce, Overwatch buried Battleborn when the two games released a few weeks apart in May 2016.
It's not fair to blame Blizzard entirely for Battleborn's failure since it had its own problems and nobody seemed to know how to message it, but there's no denying the initially healthy-looking Battleborn community faded away like morning mist when Overwatch arrived. One month after release Take Two was already talking about not giving up on it, so things must have been pretty dire.
Now Gearbox is having another go at getting you to pay attention, and thanks to some major overhauls Battleborn is definitely worth a look - but oh, the timing on this one!
See, Battleborn is now free to play. Okay, no, Randy Pitchford technically didn't fib; it's a "free trial", officially, but it gives you unlimited access to all of Battleborn's competitive multiplayer, and only restricts you by offering a rotating cast of six heroes to play with each week. Sounds like it's pretty ... free ... to play ... but whatever.
I'm sure we're all really excited to dive in and have a crack at Battleborn this weekend, right? But wait, what's this? Overwatch is having a double XP event this weekend? Amazing!
Seriously though, it's great to see 2K and Gearbox giving Battleborn another chance. Let's hope it works out better than Evolve did.