Batman: Arkham Origins dev drops another hint: Capture the Knight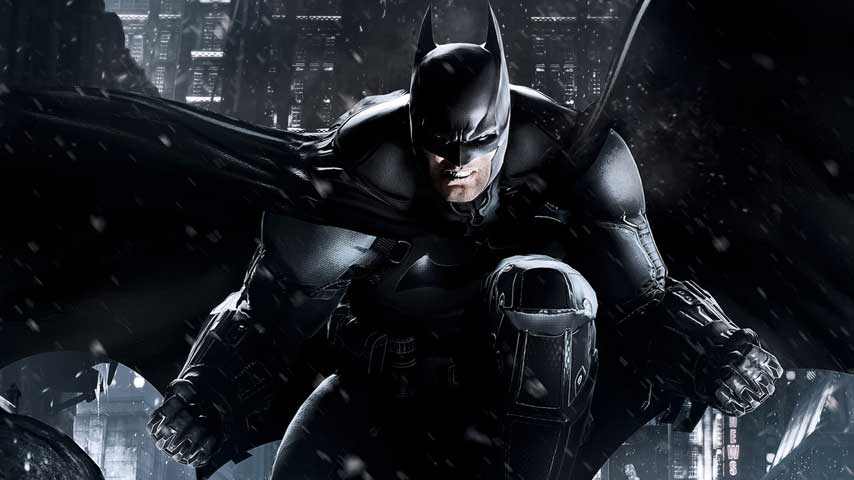 Warner Bros. Montreal has shared a brief new teaser for its next project.
Update: Following on from yesterday's not-so-subtle first tease, Warner Bros. Montreal has officially tweeted out the four flashing images in much better quality. The tweet had the tagline 'Capture the Knight'.
All four logos are identical to the ones uncovered in yesterday's teaser. One seemingly teases the Court of Owls, something the studio low-key hinted at in the past, and another could be a hint of the return of Ra's al Ghul (demon head).
Capture the Knight / Cape sur la nuit pic.twitter.com/yMFXMd4djU

— WB Games Montréal (@WBGamesMTL) September 23, 2019
Some theorise that today's State of Play stream will be when we get the next big teaser, but the campaign seems early enough that an official reveal may be months away.
You can read the original story below.
Original story: to celebrate World Batman Day, the official Twitter account for WB Games Montréal posted a short little video of the Bat Symbol up against a wall. Why a video instead of a static image? Give it a watch and see for yourself.
@WBGamesMTL is proud to celebrate Batman's 80th anniversary with rest of the world during #BatmanDay #Batman80 pic.twitter.com/4VGz9kBWxj

— WB Games Montréal (@WBGamesMTL) September 22, 2019
As you'll see, four images flash briefly on the screen, which, in marketing terms, is what we would call a 'tease'. Is WB Games Montréal working on a new Batman game? Probably, right? They were hiring up for new superhero games all the way back in 2015, after all.
Twitter user 'Wall-Spider' (who mostly posts about Marvel's Spider-Man) has done us a kindness by pulling out the four images that flash briefly on the screen. As many have pointed out, there's a definite hint of the Court of Owls to that second one.
There's 4 actually. Two flashed at basically the same time. But they are noticeably different. The last one looks very... demonic. pic.twitter.com/xlo2EiCZv0

— Wall-Spider (@NYCWallSpider) September 22, 2019
Geoff Ellenor, game director at WB Games Montréal, made his own cryptic tweet with the same image, albeit without the video.
Hmmm something going on. ? pic.twitter.com/J2xYvEyDmb

— Geoff Ellenor ? (@gellenor) September 22, 2019
Hopefully we'll have more details soon, but in the meantime, you can get the Batman Arkham trilogy (which doesn't feature Origins, sadly) for free on the Epic Games Store right now, as well as the LEGO Batman games. Batman's also in Fortnite right now.
Maybe we'll get a break from the Joker in this one?