Bandersnatch Endings - How to trigger every ending in the Black Mirror interactive game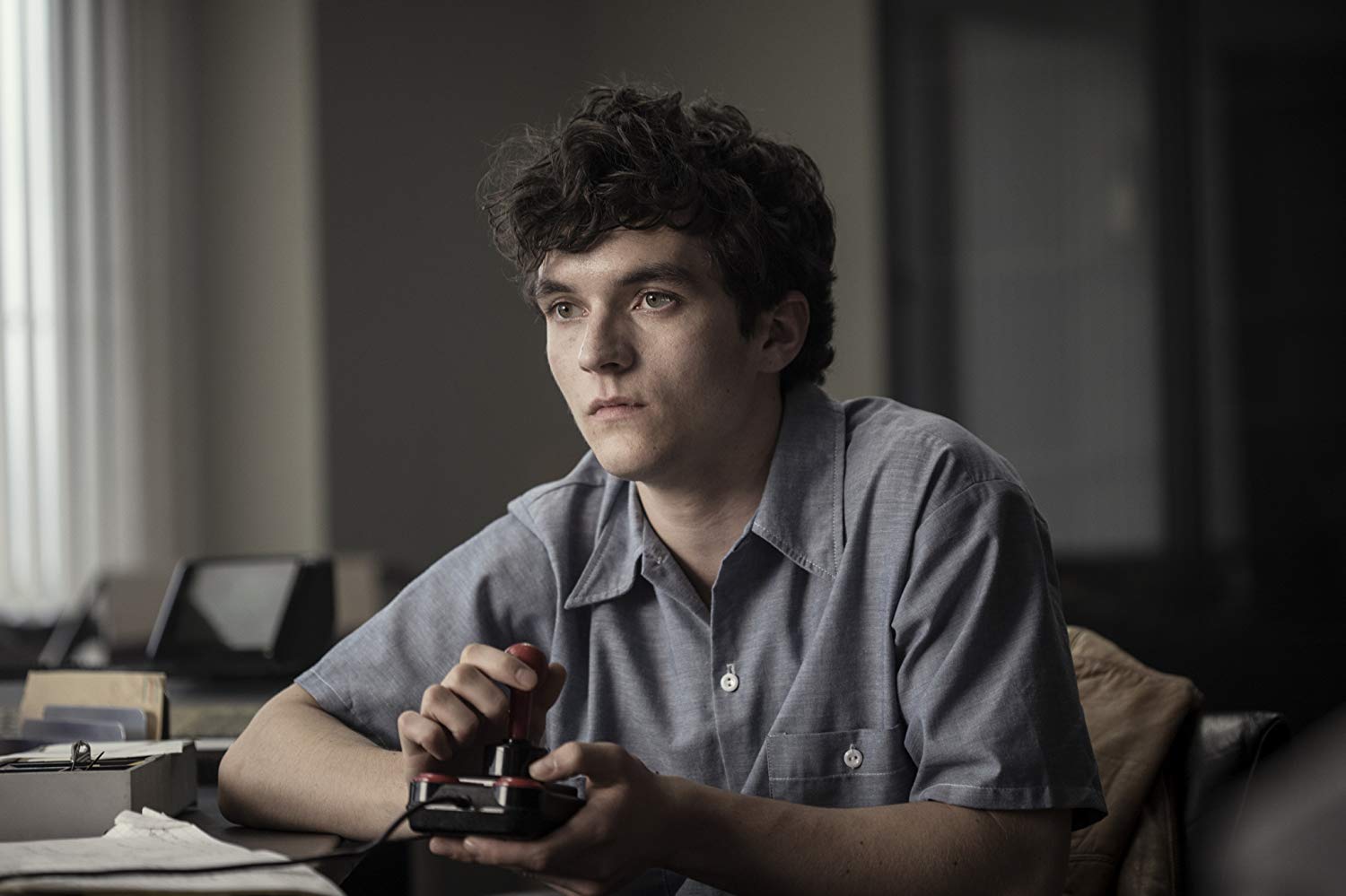 We're used to multiple pathways in games, where your choices lead to different endings or unlock secret branches that reveal more of the story - but not so much on Netflix. Black Mirror: Bandersnatch is a cerebral interactive adventure game that follows Stefan Butler in his efforts to turn his favourite choose-your-own-adventure novel into a ZX Spectrum game. The options you take have wide-reaching effects on the story, so to help you make the right decisions and see everything you want to, here's how to unlock and trigger every ending in Bandersnatch - including the secret ending post-credits scene.
To get certain endings in Bandersnatch, you have to lay the groundwork by choosing certain options during the story - again similar to other games. If you're careless in Persona 4 for instance, it'll just end after 70 hours without solving the mystery, and in terms of killing off characters because of your mistakes, Supermassive Games has taken what TellTale Games started to a whole new level with their games Until Dawn and Man of Medan.
We've split the different Bandersnatch endings into categories based on the how well rated the game ends up being on the in-universe gaming show: "Micro Play".
It goes without saying that there are major, major spoilers for Bandersnatch ahead, so be warned.
For those who want to follow along with a Cosmic Flowchart of their own, here's one created by Reddit user scrixie, which covers a lot of the bases:
No Rating for Bandersnatch ending
Over the edge
If you trigger this ending, Bandersnatch is finished by someone else at Tuckersoft and turns out terribly. Robin from Micro Play will get interrupted before he finishes his string of adjectives, so you don't even get to hear the verdict.
To get this ending you need to refuse the offer from Tuckersoft, then it's your choice whether you talk about Stefan's Mum or not, but you need to shout at your Dad instead of throwing tea over the computer. Then outside of Dr Haynes' office, choose to follow Colin. It doesn't matter whether you say yes or no to his offer, but when you get the choice of either Stefan or Colin, choose Stefan.
0/5 ending
Work with Tuckersoft
This is the quickest ending to the game that you can get, but it can set off a whole lot more in Bandersnatch's story.
All you have to do to trigger it is accept Tuckersoft's offer at his office when Stefan first shows him Bandersnatch.
2.5/5 Rating endings
Take the drugs
To get this ending, you must refuse Tuckersoft's offer, choose to either talk about Stefan's Mum or not, and then shout at your Dad. Outside of Dr Haynes office, you must choose to visit her first without following Colin. Then when she gives you a new dosage of pills, you can choose to take them.
P.A.C.S
This ending is a little more involved, and requires multiple steps to trigger. First, you have to talk about Stefan's Mum with Dr Haynes, then follow Colin outside Dr Haynes office and let him jump off the balcony. Now when you visit Dr Haynes and she gives you a new prescription of pills, you'll be given the option to throw them away. You must throw them away, not flush them. Next, choose to hit the desk, then look at the book. Then in the next sequence with the safe, enter the code "PAC".
Now you can choose to either destroy or throw tea over your Spectrum, do either then choose P.A.C.S at the subsequent choice. When you're asked to enter a number, you can either choose the correct one for the ending - 20541 - or any other one you want, it doesn't matter for triggering this ending.
5/5 Bandersnatch ending
You could argue that this is the "True" ending of Bandersnatch, since it results in the most critical acclaim for Stefan's game, but it is definitely not the happiest.
First, refuse Tuckersoft's offer. Then talk about your Mum with Dr Haynes, or not it doesn't matter, but do shout at your Dad. You can then either follow Colin or visit Dr Haynes, but visiting the Doc's office is quicker. If you do follow Colin, make sure you choose for him to jump.
When you get the drugs from Dr Haynes, choose to flush or throw them away. Next, to make sure you get to the right section, hit the desk, then choose to look at the family photo. Once you've chosen to throw tea over or destroy your computer make sure you choose the three pointed symbol that Jerome F. Davies was obsessed with. It looks like a branching path in a flow chart. Black Mirror fans will recognise its resemblance to the White Bear symbol from series 2.
Next, to get to the ending, kill your poor Dad, then chop up his body. This then sets off a credits sequence.
Unpublished endings
A few of the endings that you can get for Bandersnatch end up with the game not getting published at all. These include some of the most interesting and meta endings of the lot, so and are well worth seeing.
Netflix Endings
To trigger this pair of endings, you need to first refuse Tuckersoft's offer, then talk about your Mum with Dr Haynes. Next shout at your Dad, before visiting Dr Haynes and ignoring Colin. Flush the drugs, then hit your desk and look at the family photo. Then when you've destroyed or thrown tea over your computer choose the Netflix logo.
The next three choices are up to you, then you have the choice to fight or jump out of the window. The fight scene ends with Stefan getting dragged out of the office kicking and shouting, whereas the window ends a little… differently. I won't spoil it if you want to go down this route.
Back to the Future
If you choose specific options you can actually change the past. First, refuse Tuckersoft's offer. Then talk about your Mum with Dr Haynes. Shout at your Dad when you're given the choice, then outside Dr Haynes office, choose to visit her and then flush the drugs.
Next, hit your desk then look at the book. In the sequence with the safe you should be given the option to enter "TOY". This triggers a different version of the events in Stefan's room when he's five, as well as another ending.
In the slammer
One of the more bog-standard endings - by Bandersnatch's standards at least - arise from taking the same path of action as the 5/5 ending, but instead of chopping up your Dad's body, choose to bury him. All of your subsequent actions after this point will lead to Stefan getting imprisoned and scrawling the same branching path symbol Jerome F. Davies obsessed over on his cell walls.
"Secret" Ending - Post-credits scene
Finally, if you follow a very long and specific set of actions, you can trigger a special post-credits scene that leads to a real world Bandersnatch easter egg: a playable version of NohzDyve.
Noises heard in the scene generate a QR code when run through an emulator, which then leads to a hidden part of a real-life Tuckersoft website. Here you can download and play NohzDyve, again through an emulator.
No one yet knows exactly what sequence triggers the scene, but Phil Owen, Tim Baysinger and Jennifer Maas at The Wrap have found a way to reliably view the post-credits scene by choosing the following path of actions:
Sugar puffs for breakfast
Listen to the Thompson twins on the bus
Accept Tuckersoft's offer
Accept Tuckersoft's offer again
Go back to the office
Refuse the offer
Choose Yes
Then No
Buy Tomita's The Bermuda Triangle from Smith's
Then shout at Stefan's Dad
Choose to visit Dr. Haynes
Pull on Stefan's Earlobe
Take the Pills
Choose "Follow Colin" from the fail-screen
Say Yes to the tab
Choose Stefan to jump
Then go back
Choose Colin to jump
Flush the pills at Dr Haynes'
Hit your desk
Pick up the book
Enter the code "PAC" on the safe
Choose to throw tea over computer
Pick the message "P.A.C.S."
Enter "20541" into the numberpad
Choose Who's there?
Pick the Netflix logo
Then "Try to explain"
And the "Tell him more"
Pick "Fuck yeah" in Dr Haynes' office
Stay and Fight the Dr
Kick your Dad in the balls
Choose Who's there?
Pick the three-pointed branching "White Bear" symbol
Back off from the encounter
Choose to kill your Dad
Then bury his body
Say that you'll finish the game that day
Tell Colin's girlfriend that he jumped off the balcony
Go back to "Chop or bury?" from the end-screen
Choose to chop up your Dad's body
Then destroy Stefan's computer
Then choose to look at the photo
Pick the branching symbol
Then choose to kill your Dad and chop up his body
Next destroy the computer again
Choose to take the rabbit from dad
Enter PAX
Pick the branching White Bear symbol
Chop up his body
Destroy the computer again
Then take the rabbit from dad again
Enter TOY
And choose "Yes"