Axe of the Blood God Returns to Persona 5 and Celebrates Knights of the Old Republic
AXE OF THE BLOOD GOD | Kat and Nadia dig into their backlog, remember Mother 3's excellent fansub, and add another game to the Top 25 RPG list.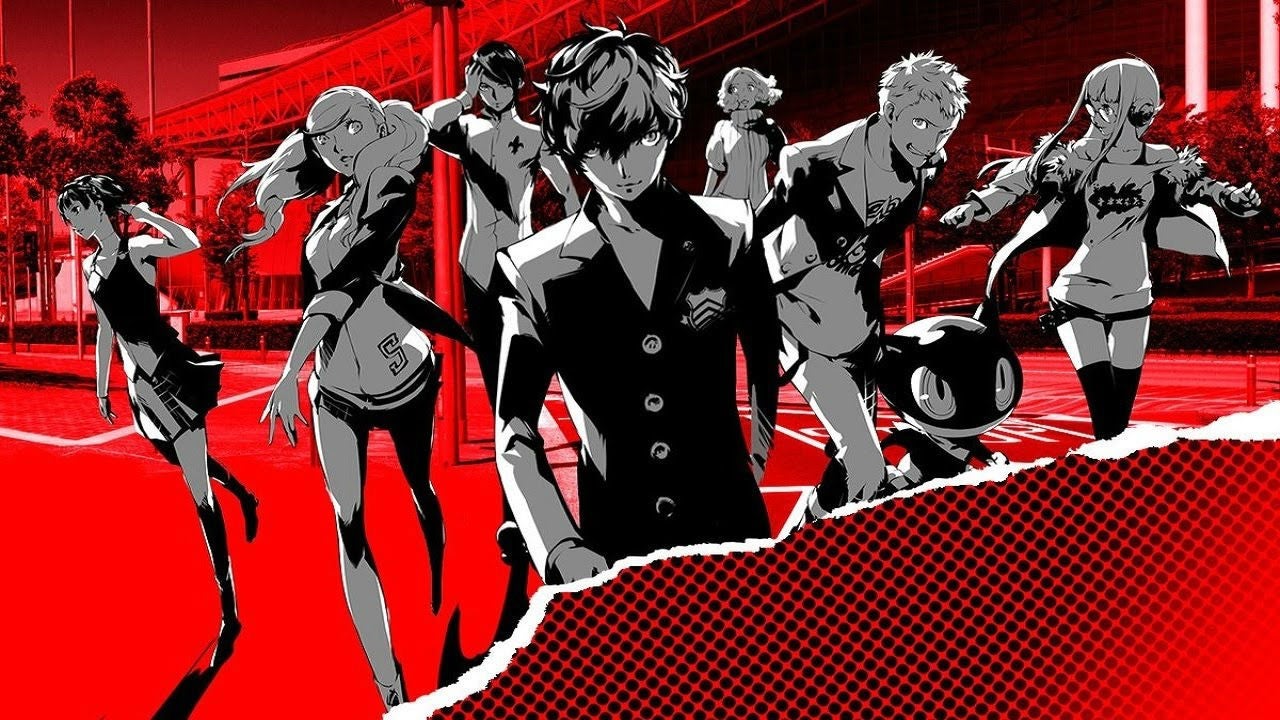 This article first appeared on USgamer, a partner publication of VG247. Some content, such as this article, has been migrated to VG247 for posterity after USgamer's closure - but it has not been edited or further vetted by the VG247 team.
Axe of the Blood God is our weekly RPG podcast hosted by Kat Bailey and Nadia Oxford. You can find the previous episodes here.
With a week to go before Red Dead Redemption 2 finally arrives, I'm back to my neverending quest to finish Persona 5. I discuss that, Mother 3, and KOTOR with Nadia, Mike, and special guest John Learned in this week's episode of Axe of the Blood God [download link here]!
I've said this before, but one of the tougher aspects of my job is that there are too many games. I know that's the definition of a first world problem, but it tends to result in me getting dragged away from longer games if I don't happen to be reviewing them. Hence my year long quest to actually finish Persona 5, which I still like very much, but rarely get to play. I share a progress update with Nadia, and we also talk about her recent tribute to Mother 3.
In the second segment, we're back to the Top 25 RPGs of All Time! This week we add Knights of the Old Republic to the list with the help of Mike and John Learned, who talk about the first RPG to really popularize BioWare RPGs, and why it's still one of the best Star Wars sandboxes around.
Where to find us (Subscribe, rate, and review!)
Show Description
Kat is playing Persona 5... again! She and Nadia discuss her very slow progress through an admittedly great RPG while also taking some time to celebrate the 10th anniversary of Mother 3's fansub. Then special guest John Learned joins Kat and Mike Williams to add Star Wars: Knights of the Old Republic to our Top 25 RPG list! We talk about why it signaled a sea change in console RPGs, how it popularized BioWare, and why it's still one of the best Star Wars sandboxes around.
Music from Axe of the Blood God is courtesy of Lena Chappelle, who has also contributed the themes to Active Time Babble and Roleplayers' Realm. I also use music from the RPG Music Pack over at rpgmaker.net. Check it out!