AvP Special Edition DLC available to all "soon after release"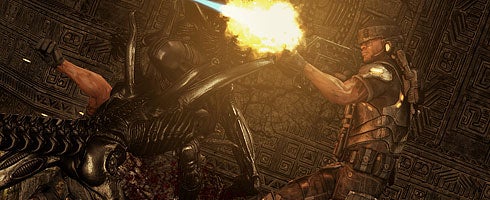 The four day one DLC maps only available in the Aliens vs Predator Special Edition will be openly available soon, Rebellion told VG247 today, adding that you should "watch this space" for further content.
"Downloadable Content on day one for those who purchase the Special Editions will consist of four brand new multiplayer maps: two new Survivor maps and two for the other multiplayer modes," said Tim Jones, Rebellion's head of art and design.
"That will become available to everybody else soon after release. As for post-launch DLC, watch this space."
The day one maps will be available in both the Hunter and Survivor editions, the former also including a facehugger model and more.
Jones said the special editions were important to fans of the IP.
"There are swathes of people that have waited a very long time for this game and there's no question they'll want something to remember it by," he added.
"The special editions provide that something special. And I think the pre-order numbers we're seeing demonstrate just how eager people are to get their hands on this game."
AvP ships next Friday, February 19, for PC, PS3 and 360.