Avatar: Frontiers of Pandora tech showcase details improvements made to Snowdrop engine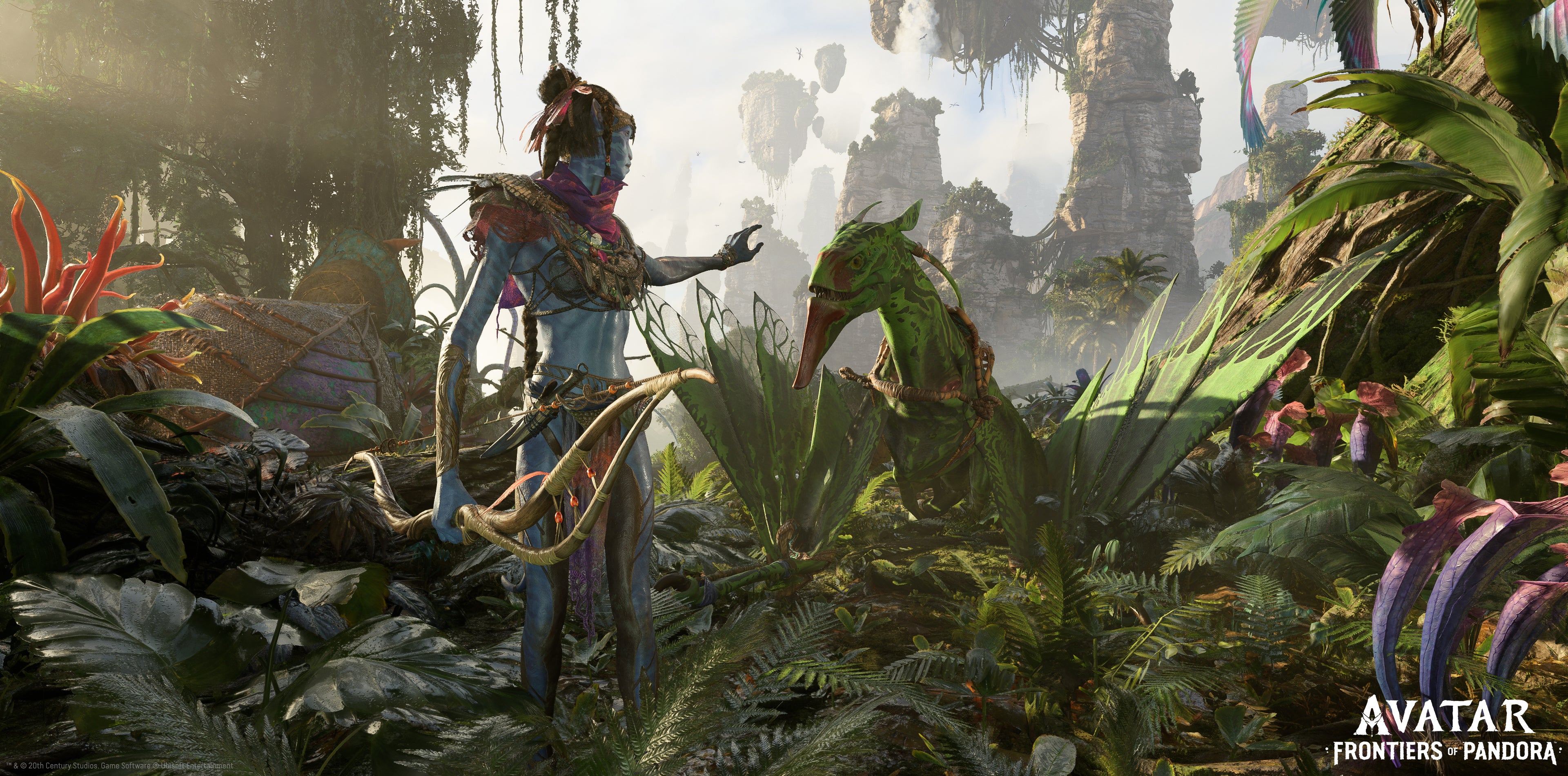 Massive has discussed the upgrades it made to its Snowdrop engine in order to make Avatar: Frontiers of Pandora not only shine on new systems but also ensure it takes advantage of new-gen hardware.
Ubisoft Massive has said it upgraded and made mass improvements to its Snowdrop engine, and it had to in order to create the upcoming title Avatar: Frontiers of Pandora for the newest generation of consoles.
Speaking in a Snowdrop tech showcase, the team at Massive, known for The Divison, talks about how the upgrades to the engine and its advanced microdata system allow it to process thousands of assets in one frame. This allows for a more detailed environment, which is full of vegetation, as the team has put more objects in the game than it has with its previous titles.
The engine also produces interactive shaders which are noticeable with changes made by the player in the game, and this even includes wind simulations and plant interactions.
Snowdrop also makes use of real-time raytracing which improves lighting in the game, from the bioluminescence of creatures to light and shadows, and even the different lighting around clouds.
It also makes time cycles and weather more realistic. In the game, NPCs will react to both the weather and times of the day. This means that non-playable characters will be able to react to the state of the world, even when it comes to player progression.
The video goes into things a bit more, and it's not too techy so you should give it a watch.
During Ubisoft Forward earlier this month, the company showed us the debut trailer for the game, and it was rather impressive.
In development since 2017, the first-person action-adventure game will focus on the battle of the Na'vi against humans and their industrialization of Pandora.
Avatar: Frontiers of Pandora is set to release in 2022, and is coming to Luna, PC, PS5, Stadia, and Xbox Series X/S.