Auto-mantle added to Black Ops 4, auto-sprint for console coming soon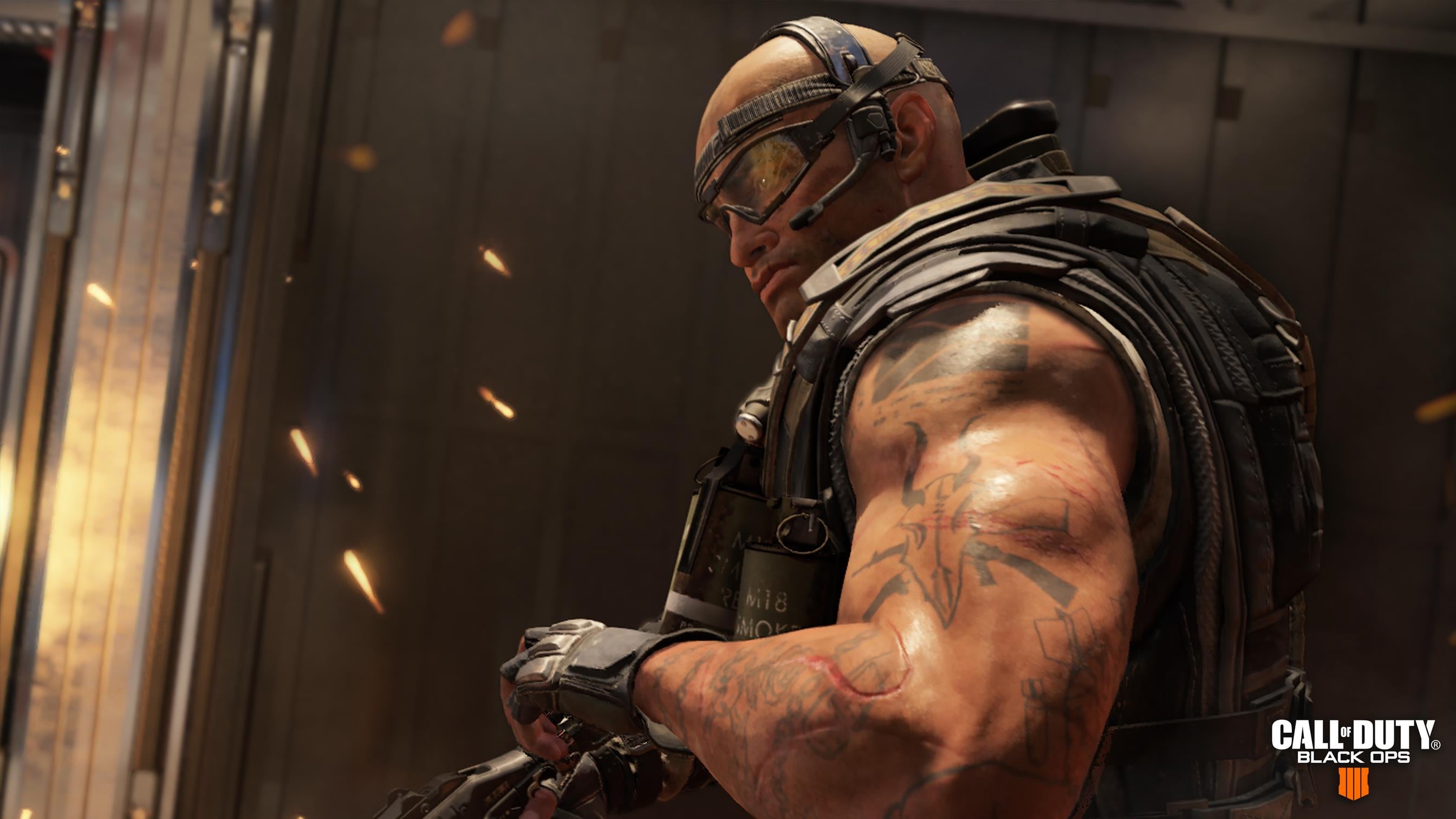 Black Ops 4 gets another update that brings further changes to Multiplayer, Zombies, and Blackout.
Following this week's 10GB Call of Duty: Black Ops 4 patch that saw Nuketown drop for PC and Xbox One players, Treyarch has released a second update with a few additional tweaks - like an auto-mantle toggle - and has assured players that it has heard the requests for an auto-sprint option on console.
Auto-mantle is live on consoles now, and is "coming soon" to PC, while issues with spawns in round-based respawn game modes has been fixed .
The Thanksgiving Quad Feed event is also live on all platforms, dishing out a delicious helping of double XP in Multiplayer and Zombies, double Tier Boosts and Merits, and double Nebulium Plasma.
You can check out the full patch notes below:
General
Event
Quad Feed (now live through 10AM PT Monday, Nov. 26)

2XP in Multiplayer and Zombies
2X Tier Boost in Multiplayer and Blackout
2X Merits in Blackout
2X Nebulium Plasma in Zombies
Gameplay
Added an option in the Controls menu to toggle Auto Mantle on or off (now live on PS4 and Xbox, coming soon on PC). Applies to Multiplayer and Blackout.
Resolved an issue where enabling Sprint Cancels Reload would disable Auto Mantle (now live on PS4 and Xbox, coming soon on PC).
Black Market
Clarified the description for Signature Weapons to inform players that the Reactive Camo & Masterwork are now available as soon as a Signature Weapon is unlocked.
Miscellaneous
Fixed an issue where the Cheers! Gesture could not be equipped on Firebreak and Seraph.
Fixed an issue where some Stickers were missing their set name.
Multiplayer
Gameplay
Resolved a spawn issue in Domination and Control (both Core and Hardcore).
Stability
Fixed a crash that could occur when a player quit immediately as they were being killed. (PS4/Xbox One)
Fixed a crash that could occur if a player disconnected while swimming in the water in Icebreaker. (PS4/Xbox One)
Fixed a rare crash that could occur when a player left a match shortly after joining. (PS4/Xbox One)
Zombies
Stability
Closed an exploit that allowed players to use extra Perks, which also caused the game to crash. (PS4/Xbox One)
Blackout
Gameplay
Improved melee hit registration. (PS4/Xbox One)