Atari to release new Haunted House game in September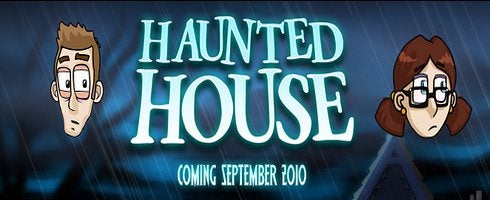 Atari's bringing back its classic Atari 2600 title Haunted House, redesigned for PC, XBL and Wii.
According to the official website, it contains "cool new unlockables, plenty of spooky new enemies, hidden secrets, mystical tombs, and new towers and catacombs".
The title "pays homage" to the original 2D game, and instead of playing as the characters from the original, you're following in your grandfather's footsteps as you search for a magical urn that will lead you to his whereabouts.
Haunted House is out in September, and you can visit the official site and sign up for updates here.