Assassin's Creed Valhalla will encourage diplomacy between warring characters, not just bloody combat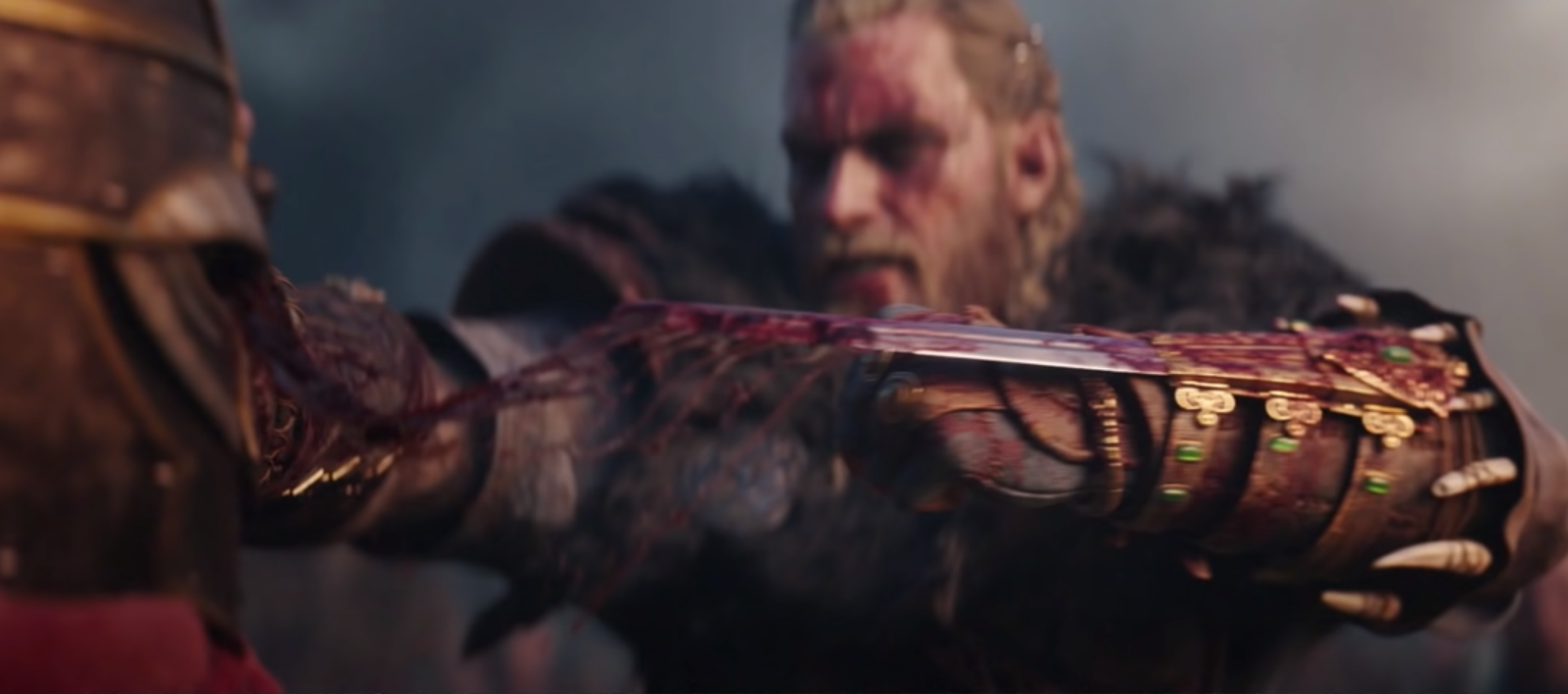 The Assassin's Creed series may be known for stealth kills and bloody battles, but Assassin's Creed Valhalla is adding a new string to its gameplay bow: Diplomacy.
Speaking in an interview with Kotaku, Assassin's Creed Valhalla creative director Ashraf Ismail offered new details on what we can expect from missions in the game. According to Ismail, these quests won't always lead to violence.
Valhalla's structure will be "very different" compared to previous entries in the series, he begins. This is due in large part to the introduction of in-game settlements, which functions as a home base. The goal of these settlements is peace, he says, and forging alliances will be key.
"When you set out into the world, to go after whatever that is, you get embroiled into politics," Ismail says. "You get caught up into a journey. We give options within that. So sometimes, yes, it means that you can, let's say, negotiate to resolve something."
That political thread is apparently historically accurate. While vikings have long been depicted as invaders and pillagers, Ismail says that their team of historians have also highlighted the vikings tendency to adapt themselves to other cultures.
"The history of the invasion itself in this time period is, of course, a critical part of the journey," he says. "What did it mean for the Vikings of the Norse to land in England and to cohabitate?"
He adds that historians suggest the "Viking approach to this invasion was cohabitation."
"Yes, there was war and it was bloody, and it was very brutal. But they adapted themselves to the people they came to. And this is an aspect of it that we do look at. Some historians will even say that this is maybe why the Vikings sort of lost their way of life and culture over time—that they adapted themselves rather than forcing others. And so that aspect is something we do explore to a certain degree in the game."
That being said, Assassin's Creed Valhalla will still be bloody.
"I will say: this is an Assassin's Creed game," says Ismail. "It is a Viking fantasy. It has got a lot of battles, and there are a lot of enemies where there's just no negotiating."
It was just last week that Ismail confirmed Valhalla will see the return of the instakill hidden blade ubiquitous to earlier entries in the series.
So far no official release date has been announced for Valhalla; however, the game recently appeared (and was promptly deleted) on Amazon Italy with a supposed launch of October 15. It was also recently confirmed that Assassin's Creed Valhalla will run at 30fps on Xbox Series X. It will use smart delivery on Xbox, and purchasing the season pass will allow you to unlock an exclusive Beowulf mission.