Assassin's Creed: Unity Xbox One patch re-downloading entire game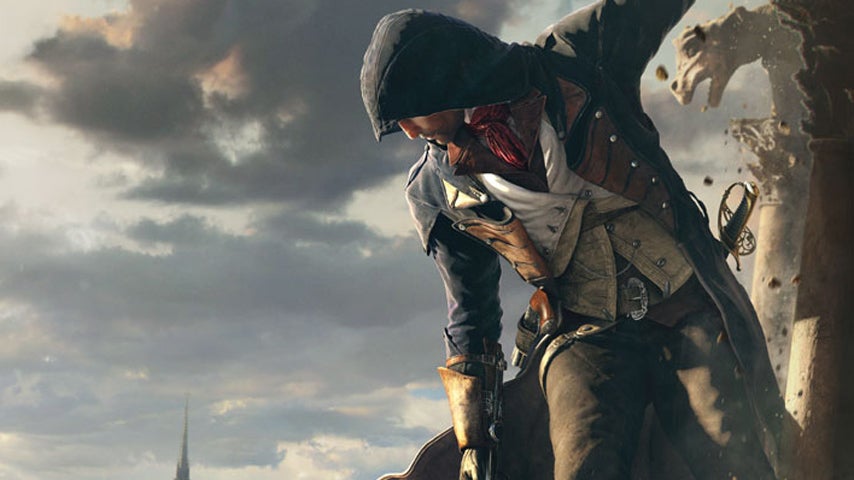 Assassin's Creed: Unity Xbox One owners: don't download that patch until Ubisoft fixes it, okay?
Today's Assassin's Creed: Unity patch weighs in at a hefty 6.7GB, but if you're on Xbox One you might get a lot more than you bargained for.
"We have received and confirmed reports that some Xbox One players who have previously applied Patch 3 are seeing a 40GB download instead of the expected 6.7GB download," Ubisoft wrote in an update on the Assassin's Creed website.
"Unfortunately, an issue with the patch downloading process is replacing the entire game instead of just the parts affected by the patch. This is obviously not the expected behavior, and we apologize that many of you will have to wait longer than expected to complete this download."
If you have the disc version, try uninstalling and reinstalling the game; this should restart the patching process and ensure you only have to download the 6.7GB file. If you have the digital version - well. You're kind of stuck, and probably better off quietly not updating until it gets fixed.
"We are working with Microsoft on a solution to reduce the total download to the intended size so that you can get back into the game faster, but as of now we have no ETA on when this will be resolved," Ubisoft said.
The good news is that should you actually manage to finish the download (can you feel my Australian envy from there?), the game will work as intended.
I don't want to encourage you to go read the quotes in this article and then laugh hollowly, but I won't stop you, either.
Thanks, PC & Tech Authority.