Assassin's Creed Origins lets you beat an elephant to death with your fists - check out this video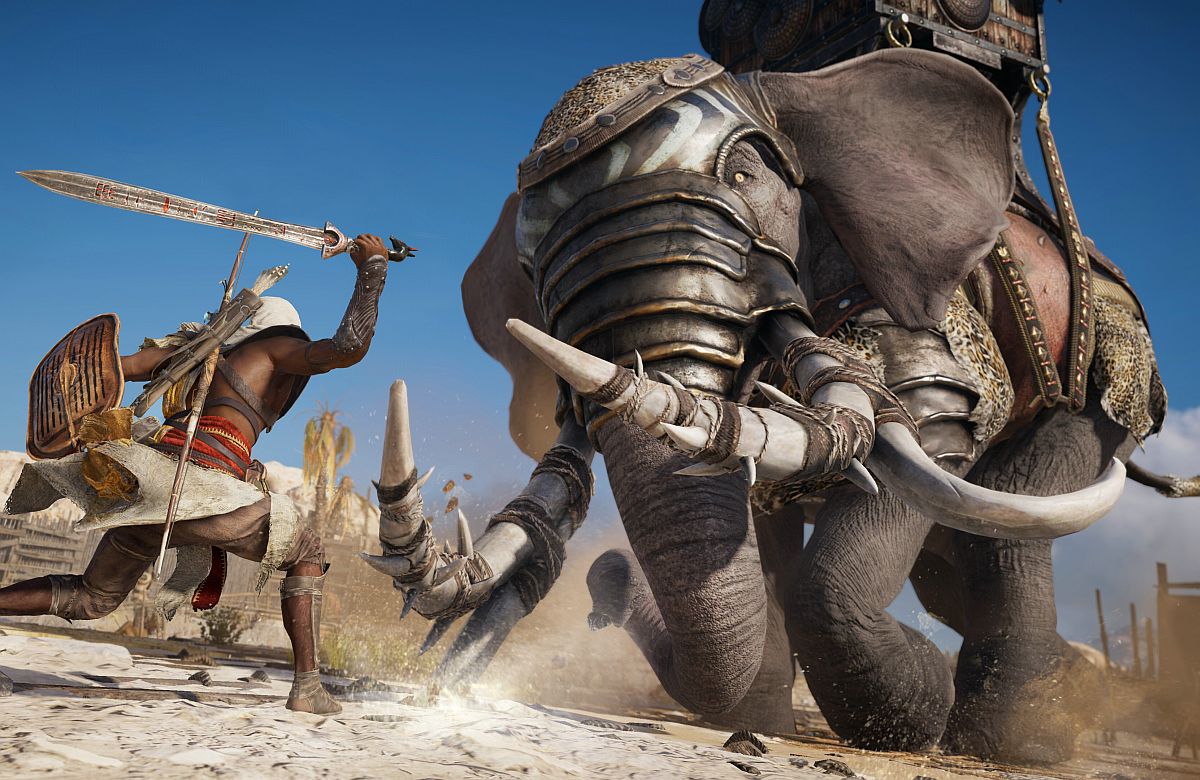 Assassin's Creed Origins, perhaps, isn't the most realistic game ever made - so why not take advantage of that and beat an elephant to death?
We know there's a lot to see and do in Assassin's Creed Origins - you can check out our huge guide to the game for all the details - but Bayek's ability to punch an elephant to death is news to us. But it turns out it's totally doable!
YouTuber SPGamer shows us how its done below, taking on war elephant Jumbe with just their bare fists. Just to make things extra fun, they also set the difficulty to 'hard'. Watch below as SPGamer brutally bunches an elephant in the legs until it dies, and reflect, for a moment, on how weird an art form videogames can be.
Not quite as tragic as the electrocution of Topsy the Elephant, but, hey.
This makes the game look pretty wacky, but it's worth noting that we think Assassin's Creed Origins is pretty great, and does an excellent job of capturing its setting. In fact, while beating an elephant to death might not be historically accurate, the game contains real-world details that weren't even properly uncovered until after the game released.
Assassin's Creed Origins is available on PC, PS4, and Xbox One.