Assassin's Creed Odyssey confirmed with a Spartan-themed teaser
Update: Ubisoft has confirmed Assassin's Creed Odyssey via a short teaser trailer on Twitter, accompanied by the message, "See you at E3".


In the video, we see a character with a Spartan-style helmet kicking a poor, unfortunate soul off a cliff - in what is perhaps a homage to the famous scene with Gerard Butler's character, King Leonidas, in the movie 300.
This is yet another scalp claimed by the infamous Walmart Canada leak, which listed a new Assassin's Creed game alongside other unannounced projects which have since been confirmed, like Rage 2.
Original Story:
Assassin's Creed Odyssey is rumoured to be the name of the next Assassin's Creed game, and it's once again reportedly set in Greece.
Nearly two months ago, one report suggested that Ubisoft's next entry in the Assassin's Creed has been in development since as early as 2017. The report didn't give us a name, but it talked about a Greek setting.
Today, French games site Jeuxvideo Live (not to be confused with Jeux Video), is reporting that the next game is titled Assassin's Creed Odyssey, and has reiterated some of the details the earlier report revealed.
According to the site (via Google Translate), one insider sent an Assassin's Creed Odyssey keychain in the form of a Spartan head. The promotional item, seen below, clearly bears the Assassin's Creed Odyssey name.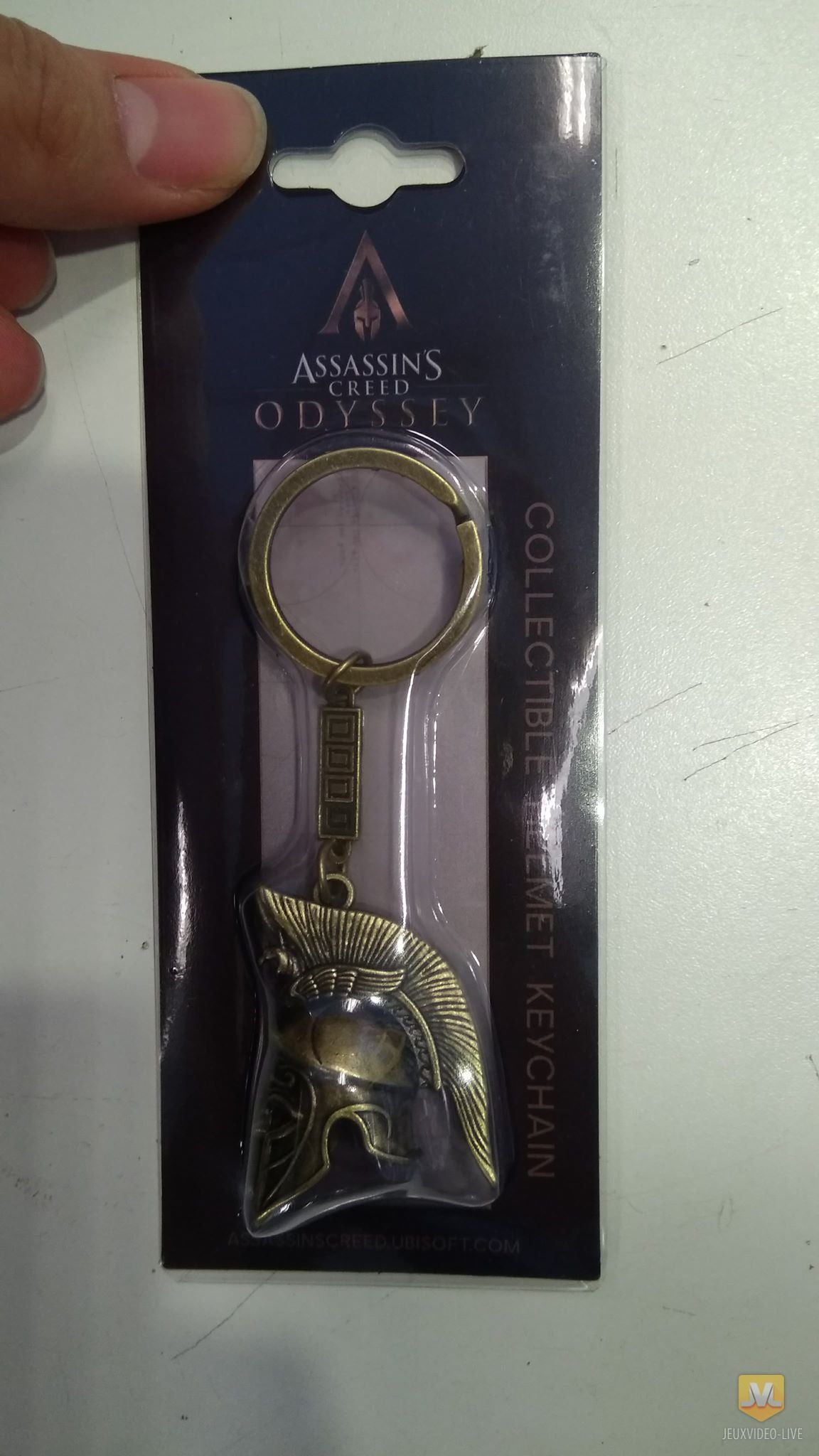 A few days ago, an anonymous 4Chan user posted a big list of details about the game, also calling it Assassin's Creed Odyssey. According to them, the game is shooting for a holiday 2018 release, and will see the return of Bayek and Aya from Origins, but feature two new protagonists.
The two characters are not interchangeable, so you will get to choose to play the entire game with either one. The game is said to be developed by the Unity team, and will bring back the extensive character customisation seen in that game.
The info dump also says that naval battles will be a big focus once again, similar to Assassin's Creed 4.
A summary of the information provided by the 4Chan user can be seen on Reddit, where it also talks about the game's locations, gameplay, and some of what it's borrowing from Origins.
It's worth a read, even if you should take all of that with a grain of salt. Ubisoft previously said that it wants to give its biggest franchises room to breathe, so I am a bit iffy on the holiday 2018 target given that Origins would be a year old by that point.
With that in mind, it would be too early for Ubisoft to announce the game at this E3 if the plan is to release it in holiday 2019, so it's hard to say.