Assassin's Creed Discovery Tour is now free to download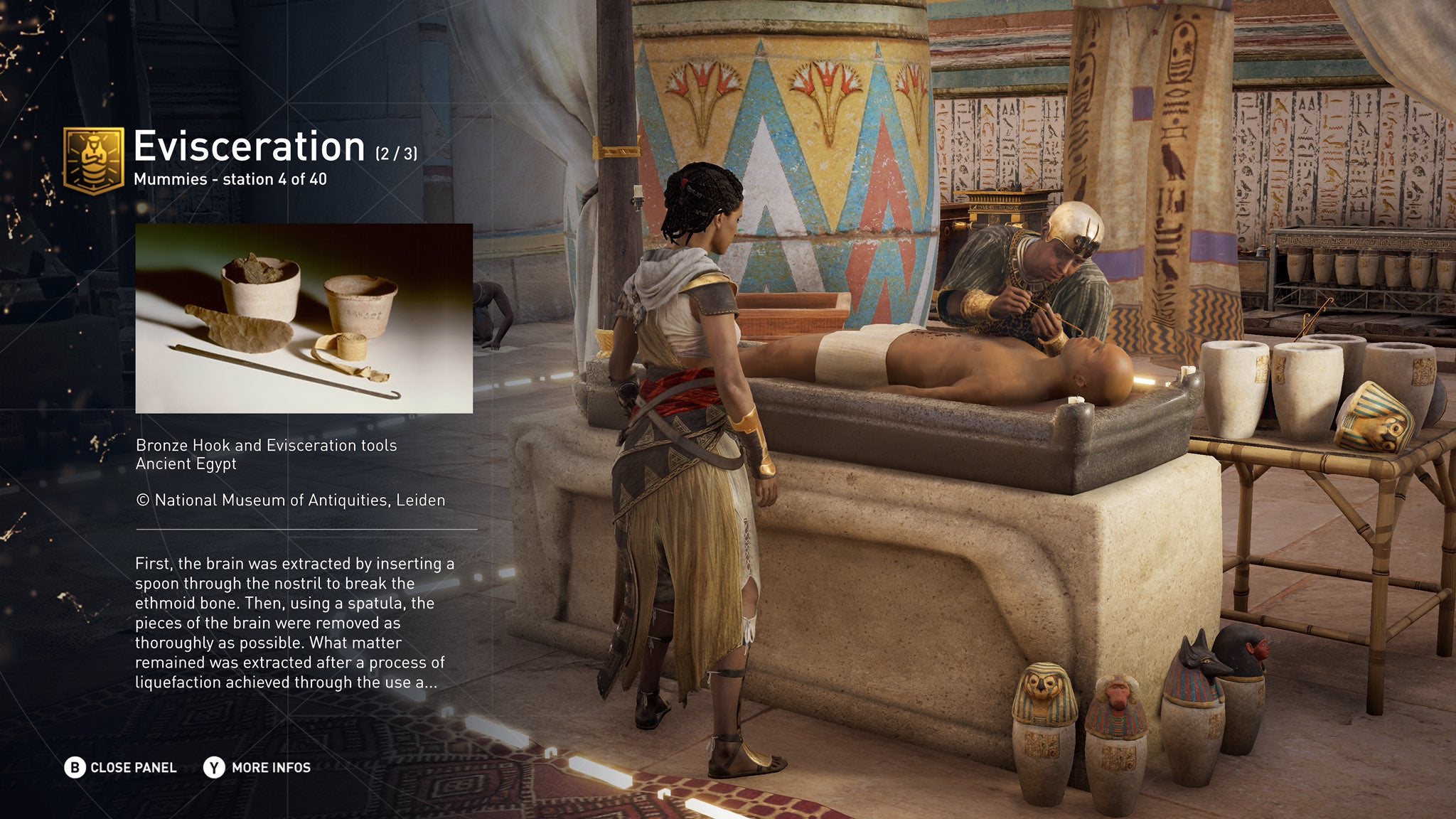 The Assassin's Creed Discovery Tour mode is widely-acclaimed for its educational value - it's also currently available to download for free.

In a recent conference call, Ubisoft declared a report for the next fiscal year. Hidden amidst a variety of interesting tidbits was a single sentence confirming that the Assassin's Creed Discovery Tour modes for Ancient Egypt (Origins) and Ancient Greece (Odyssey) would be made free for players to download.
The claim was later confirmed on Twitter. Check out the tweet below.
Assassin's Creed Discovery Tour for Ancient Egypt and Ancient Greece are free to download on uPlay.

(Announced on the conference call now) pic.twitter.com/WkdxvzHBWi

— Daniel Ahmad (@ZhugeEX) May 14, 2020
Both Discovery Tour modes are available to download for free, but can only be downloaded on their own - by which I mean that the entire Origins and Odyssey games aren't part of the deal. Fortunately, it was also confirmed that you don't necessarily need to own the base game in order to benefit from the deal. You can simply install each of the two Discovery Tours, for Ancient Egypt and Ancient Greece, respectively, and experience them as standalone titles.
This wasn't the only news revealed during Ubisoft's fiscal report. Apparently, Ubisoft currently has an unannounced triple-A project from one of its biggest franchises in development - and its due to come out this year
On top of this, Ubisoft announced all of the other games it currently has scheduled to launch over the course of the next fiscal year. These include, but are not exclusive to, Assassin's Creed Valhalla, Watch Dogs Legion, Rainbow Six Quarantine, Gods & Monsters, the aforementioned and currently unannounced triple-A title from one of Ubisoft's biggest franchises, Roller Champions, Brawlhalla, Tom Clancy's Elite Squad for mobile, and more.
However, Ubisoft boss Yves Guillemot also mentioned that Ubisoft may decide "to postpone the release of a triple-A title to 2021-2022, if it ensures to maximize the long-term potential of [its] line-up."
In related news, it was recently announced that Ubisoft will host its own digital game reveals this July. It has also been confirmed that Watch Dogs Legion, which was originally supposed to be released earlier this year, will now launch alongside Xbox Series X and PS5.