Assassin's Creed 4: Black Flag is free on Uplay from now until December 18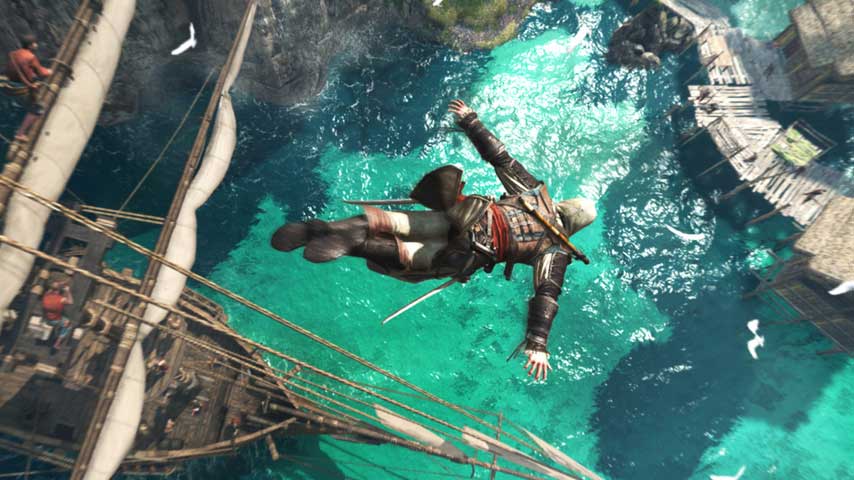 Ubisoft has, as promised, made their most swashbuckling Assassin's Creed game free on PC for a limited time.
Earlier this month, we reported on Ubisoft's plans to make Assassin's Creed 4 free for a short period. This has been something of a tradition for Ubisoft, which has made quite a few games free through its Uplay service over the last few years (we hope you nabbed World in Conflict earlier this month).
If you sign up for a Uplay account and head to this site, you can get Assassin's Creed 4 for free. You have until December 18 at 10am UTC to claim it, then it's gone (or, you know, still available, but it'll cost you).
Assassin's Creed 4: Black Flag, the follow-up to the somewhat divisive Assassin's Creed 3, was pretty inventive at the time of its release. It ramped up the naval elements of 3, letting us play as the pirate Edward Kenway in a slightly more lighthearted adventure.
It also introduced the strange 'current day' concept of the player working within Abstergo Entertainment (which is basically Ubisoft) as a software tester, and hacking into computers around the offices to gather more information about the company.
There have been several Assassin's Creed games since 4, including the recent Assassin's Creed Origins, but this one is still worth playing. Check it out while it's free.