Arms' new character is being teased again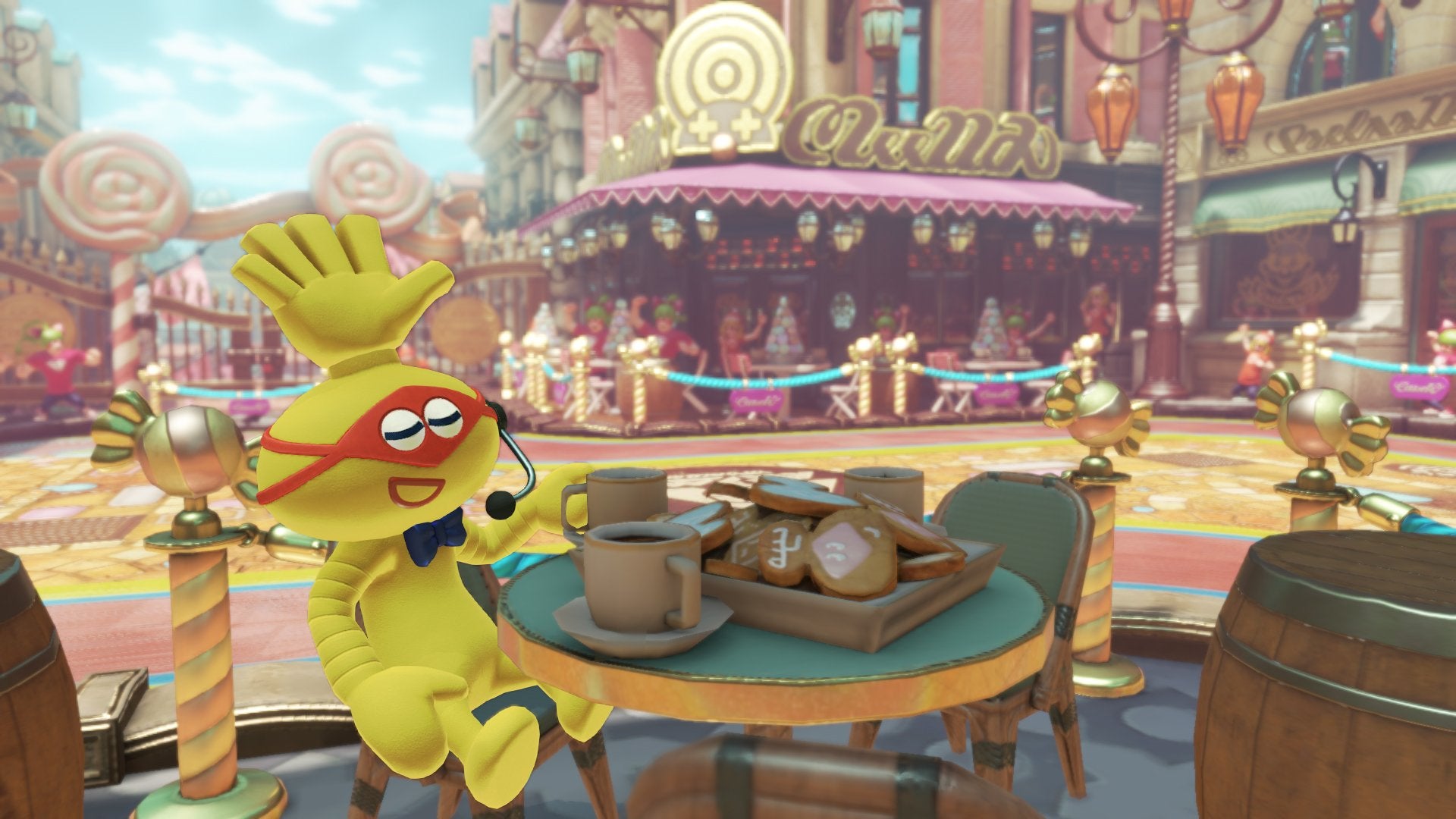 The Arms Twitter account has dropped one more teaser for the game's upcoming character.
We know for sure that it's going to be part of the game's next patch, as Nintendo previously confirmed, but what we don't know is what he/she will be called or what they'll look like.
Earlier today, the game's Japanese Twitter posted this fuzzy GIF of the new hero. It's hard to make out, but the character sure looks like he has clown pants.
カイチョ~!ちかごろ評判になっているファイターを撮影してきましたよ!夏休みついでに!
…個性的な衣装とアームですね…。詳しくは判りませんでしたが、体を何らか変化させて戦うスタイルのようでした!
あ、あとカメラ一台ブッ壊しちゃいましたテヘ!…始末書ですか…ですよね…! pic.twitter.com/2yohkLWGww

— ARMS(アームズ) (@ARMS_Cobutter) August 16, 2017
Earlier this week, the same account posted an image of what looks like a new stage. Here's the screenshot, showing announcer Biff chilling in the new environment.
At this rate, we're likely going to find out more before the week is over, maybe even get a release date for the game's next update. We'll keep you posted.