Ride giant frogs and direwolves in latest ARK: Survival Evolved update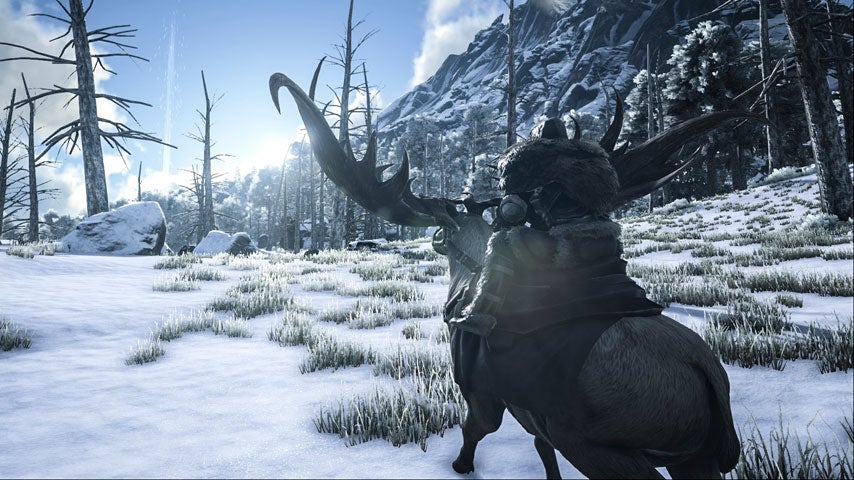 ARK: Survival Evolved now has wooly mammoths and direwolves - so you know, get on that.
While ARK: Survival Evolved's new snowy landscapes are possibly the more spectacular, I'm leaning towards those swamps - crocodiles and giant frogs? yes please.
There are so many great new megafauna to ride around on in patch 216 thanks to the addition of these two biomes. Take a look:
Thanks, PCGamesN.