ARK: Survival Evolved update adds three-seater Gallimimus, shock batons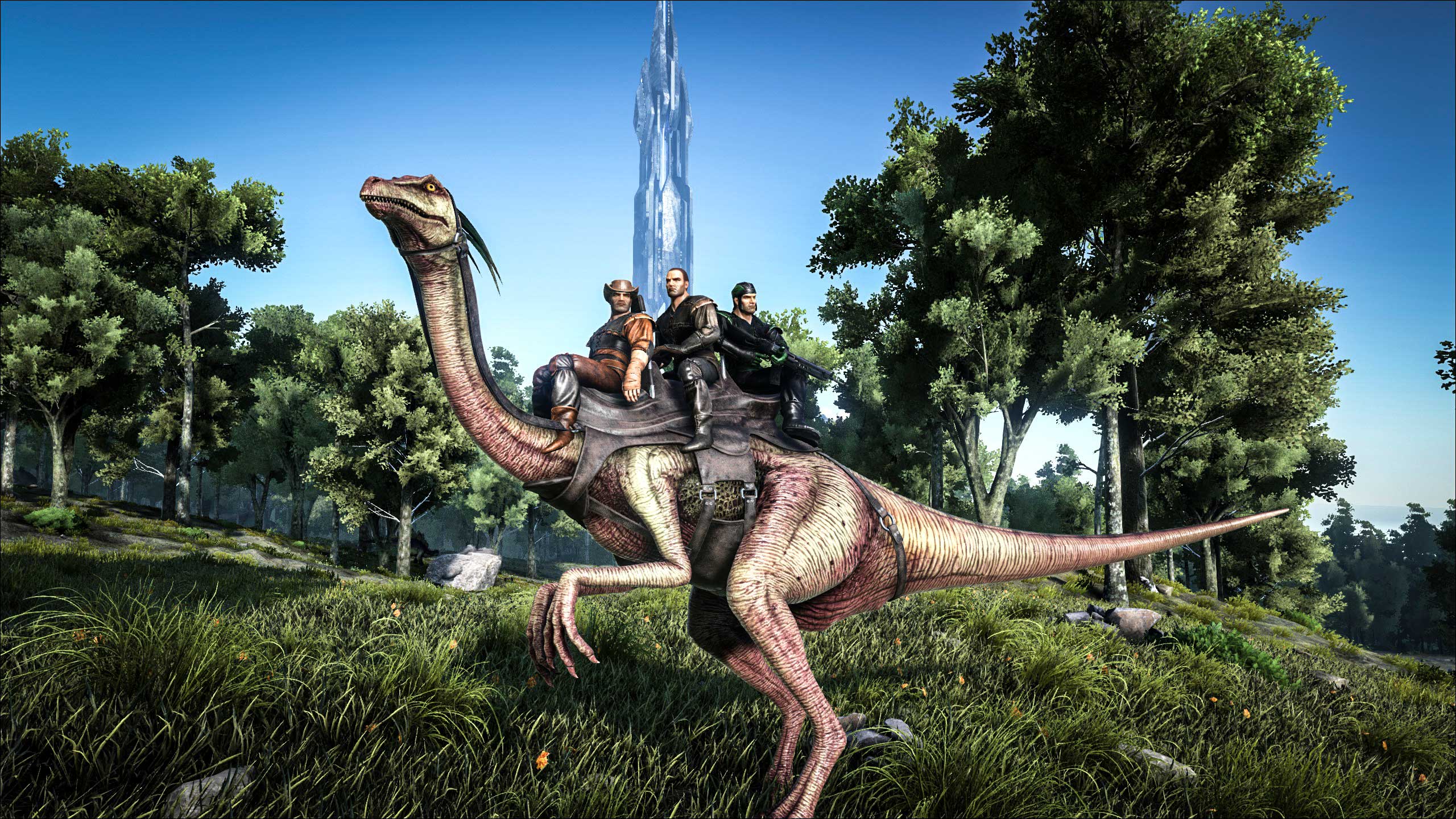 ARK Survival Evolved received a tasty update overnight.
The headline of today's ARK: Survival Evolved update is the Gallimimus. Taking some liberties with paleontology, ARK presents the Gallimimus as a herbivore with no offensive capabilities; it just has to run if it encounters danger.
Nevertheless, it's a heck of a useful beast, because it can manage a three-seater saddle. This makes it even more deadly than the giant kangaroos, because you can bring two passengers with you to rain hell down upon your foes. It's also one of the fastest mounts in the game, with a great long distance jump perfect for exploration. The major downside is it can't feed itself, so you'll have to look after it well.
The update also adds a slew of other goodies and fixes. List, video and shock baton screenshot follow.
New Armor: SWAT-style Assault Armor tier
New Weapon: Electric Prod stunner weapon
New Structures: Greenhouse/Glass tileset with plant-growing benefits
Better Save/Load: Improved save-game save-and-load times
Name Tags: Added new special name tags and custom hat skins for: Wildcard Admin Team, Wildcard Non-Admin Team, Authorized External Testers, and Dev Kit Masters.