ARK: Survival Evolved is 33% off and now has a quetzalcoatlus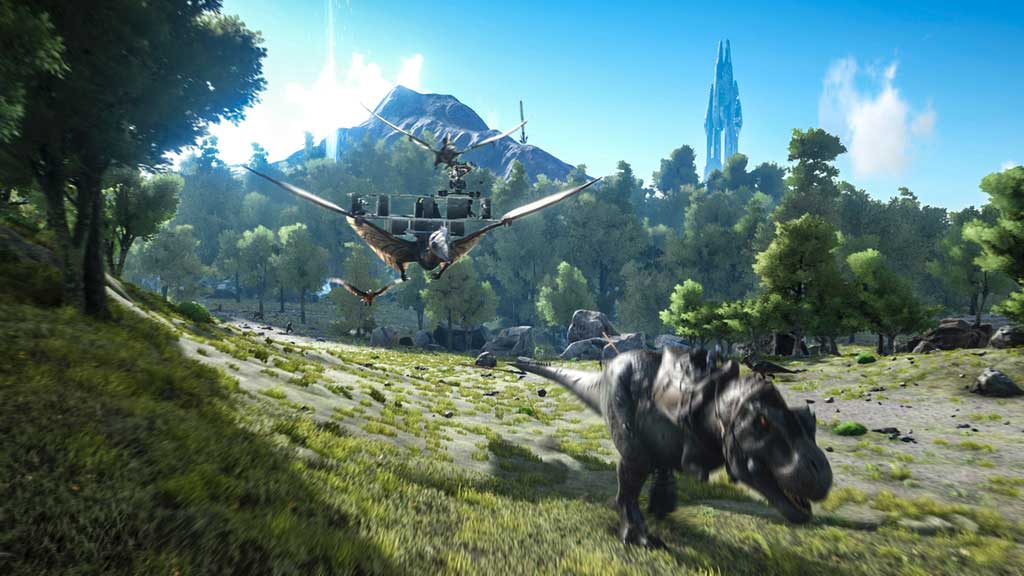 ARK: Survival Evolved is on sale for Steam's midweek madness. Quick!
Everyone is playing ARK: Survival Evolved except you and me, because we're too cheap to dish out $30 for another Early Access survival title, even if it does have dinosaurs you can ride around on.
But $20? That's more in my budget. Take advantage of the 33% discount on Steam.
One of the project's selling points is its frequent updates. Last week it was mammoths, giant frogs and direwolves. This week's it's a thing called a quetzalcoatlus, which is a flying beastie. Apparently you're not allowed to call these dinosaurs, even though they came in a tub of plastic models called "dinosaurs" when you were five. Anyway, you can build a house on it and fly around chasing actual dinosaurs from the comfort of your couch.