Ark: Survival Evolved free update contains two flying dinosaurs, an expanded map and more
A new, free update has hit Ark: Survival Evolved and it comes with two new critters, night vision goggles, and The Center fantasy map has expanded today to now include 13 new mini caves.
The mini-caves are explorable and located near the Edge of the World where there are more penguin spawns. The area was created by modder Ben Burkart and first released in May 2016 as part of the Ark Official Mods Program.
It more than doubles the in-game geography making it a playable 70 sq. kilometers.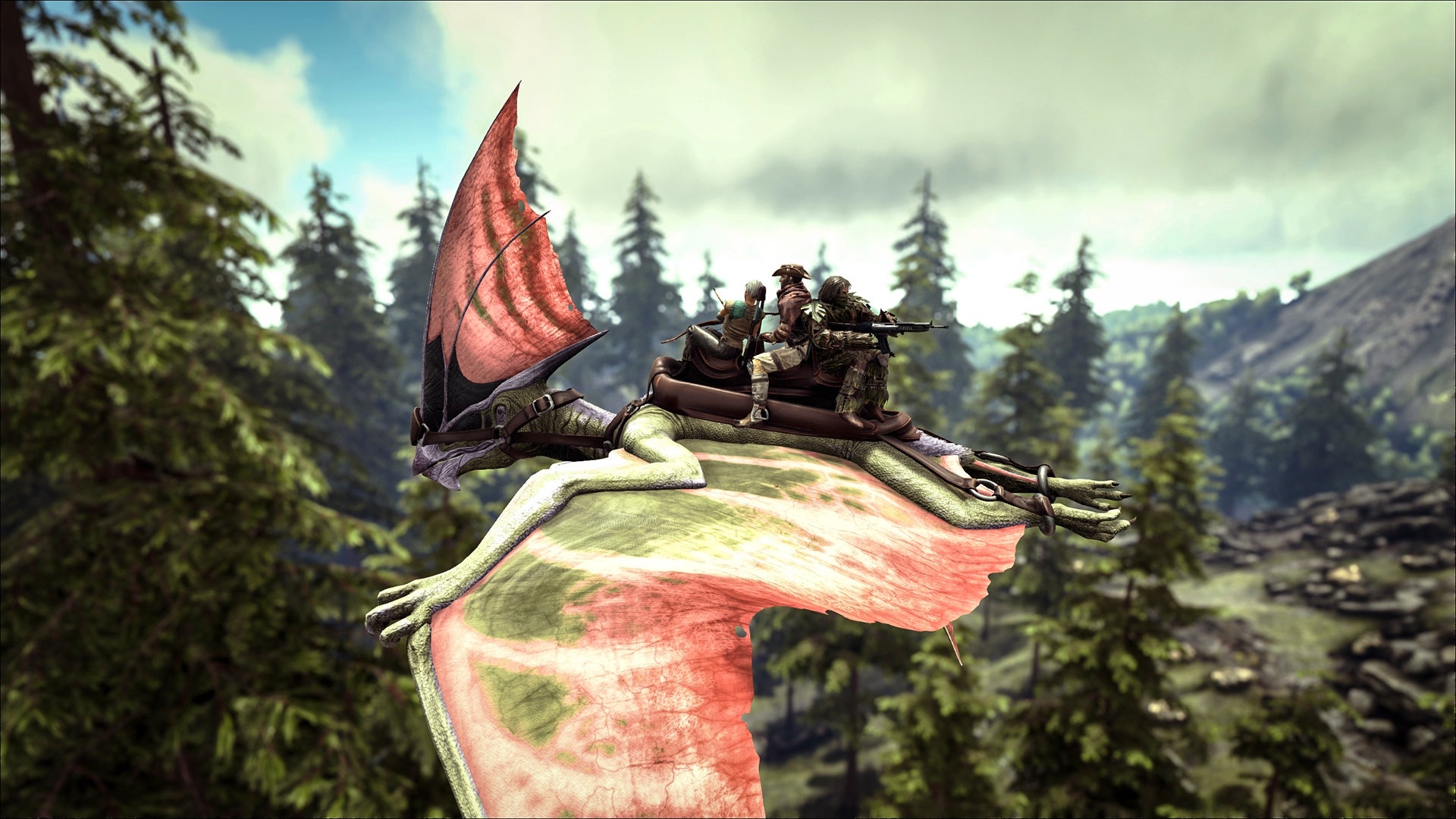 The new dinosaurs are the Tapejara and Archaeopteryx which are small, flying creatures. When the latter is tamed, it can be used to collect sap, or held overhead for players to "glide" over long distances.
Those who tame the Tapejara can ride the mid-size pterosaur which can strafe while in the air, cling onto walls, and carry up to two riders.
And then there's the addition of Night Goggles as mentioned above, along with the usual fixes, a re-work of the weather system, and more.
Hit up the Steam link above for more information.