Apple: 450K iPads sold, responsible for 3.5M downloads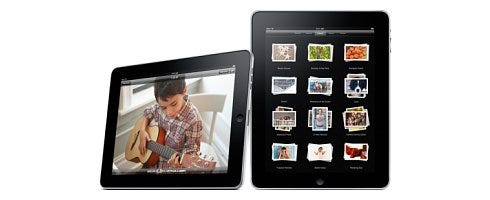 iPad launched last weekend, and already it has sold over 450,000 units and garnered over 3.5 million app downloads.
This is a rather massive jump from the April 2 weekend figures which saw Apple's iPad sell over 300K its first weekend and account for 1 million App downloads.
Folks have also purchased over 600K books through the iBookstore.
All was revealed during the iPhone event going on at the moment.
It was also revealed that multi-taksing without the subsequent battery drain is coming to both iPad and iPhone this summer (via OS 4.0).
Good to know, even though we don't own either one. We are just happy for the lot that does.
Engadget is liveblogging the event through here, go have a look.