Apex Legends: Legendary Hunt LTM challenges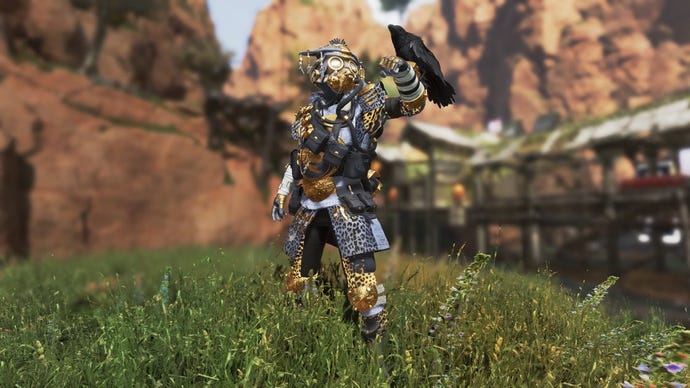 The Legendary Hunt LTM starts today and challenges are finally being added to Apex Legends.
There will be a series of Legendary Hunt Challenges arriving later today for you to complete which will reward you with Rare, Epic and Legendary skins, as well as new skins becoming available in the Apex Store.
The Legendary hunt LTM is due to begin at around 6 pm BST/ 1 pm ET/ 10 am PT and we'll let you know if there's going to be any downtime for the update.
To usher in Season 2 of Apex Legends, you'll be able to earn double XP from June 7 until June 10 for both base progression and Battle Pass progression.
You'll also be able to get into the Apex Elite Queue by consistently placing in the top five, pitting you against the very best players. If you place in the top five in any match you'll earn an entire Battle Pass level once per day.
Players who own the Wild Frontier Battle Pass will automatically get the Legendary Honored Prey R-301 skin, and if you reach Battle Pass level 15 before the end of the LTM you'll get the Wraith Night Terror Legendary skin.
Apex Legends: Legendary Hunt challenges
These challenges are available until June 18, so grab some pals and jump in:
Finish Top 5 in any match - Legendary Hunt Badge
Finish in the Top 5 in an Elite Top 5 match - Rare Wolfpack G7 Scout weapon skin
Finish in the Top 5 five times in any queue - Epic Master of the Hunt Bloodhound Legend skin
Win twice in any queue - Legendary Tamed Beast Triple Take weapon skin
If you're new to Apex Legends, then check out our Apex Legends guide for more tips on how to become the champion of the arena.