Anthem will get a beta, but it's still a while out yet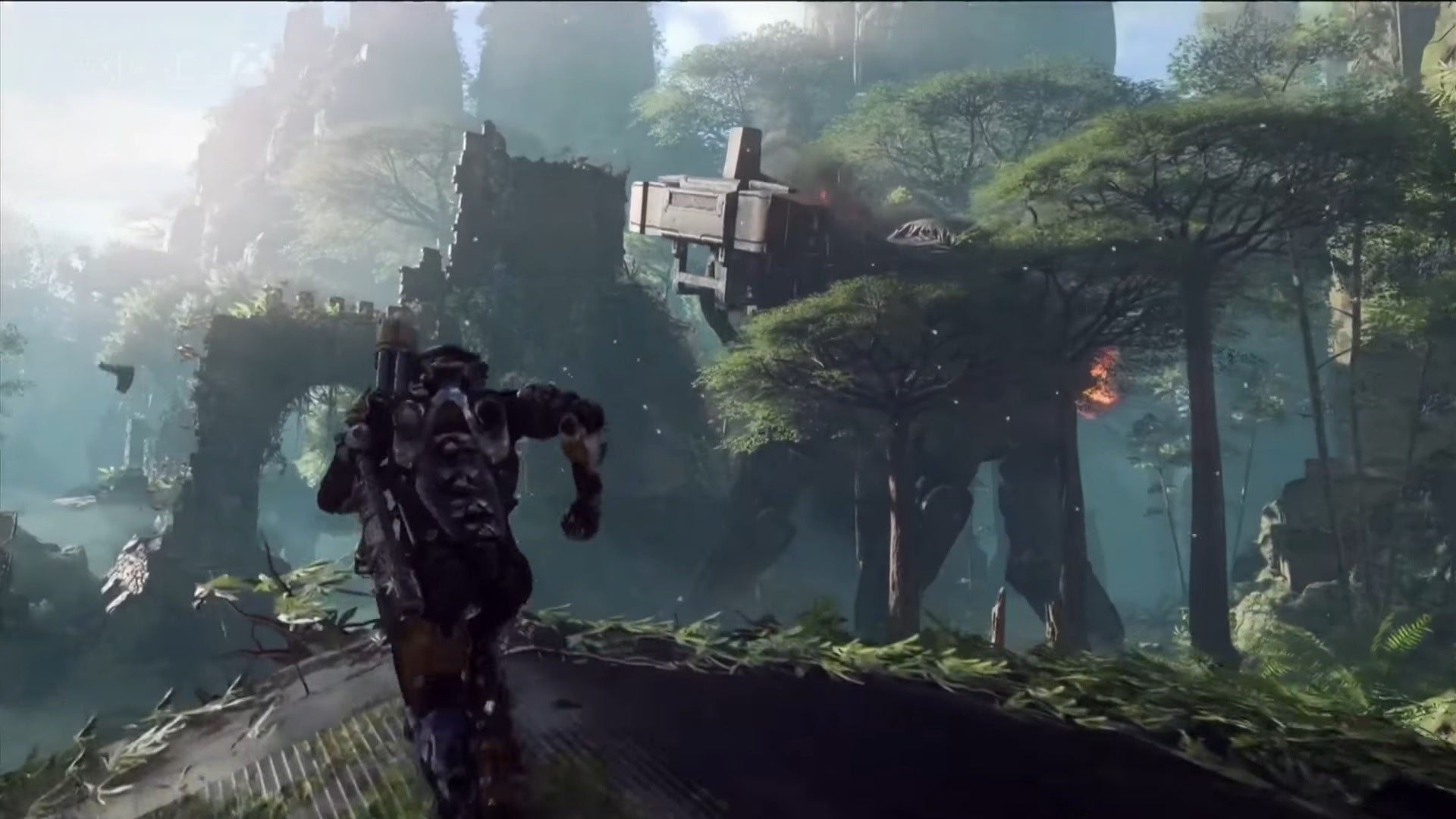 Anthem, Bioware's answer to Destiny, will get a beta ahead of release - but that release might still be a while away.
Bioware has been pretty quiet about Anthem since E3 this year. Back then, we posted a roundup of everything we know about the game. It's being written by the talented Drew Karpyshyn, and will be 'science fantasy' ala Star Wars.
Earlier, Jonathan Warner, game director on Anthem, returned to Twitter after over a month without a tweet. The game's subreddit picked up on this and started directing questions at Warner, keen to find out more about the game and how development is progressing. While responding to tweets, Warner confirmed that the game will receive a beta.
Yeah we'll have a beta! #PrepareForAdventure

— Jonathan Warner (@Bio_Warner) September 27, 2017
This is unlikely to be a surprise to anyone, of course - games like this typically have beta periods - but judging from the comments on this tweet some players are wary after Mass Effect: Andromeda and want to try Anthem in advance. A beta for Andromeda was announced but was then later cancelled.
He also confirmed that the beta is 'still a way out', and could not pin down a date. This is understandable; when the game was shown at E3 it was said to be more than a year away, so we'd be looking at a late 2018 release at the absolute earliest.
Anthem is coming to PC, PS4, and Xbox One. It will be enhanced on Xbox One X and PS4 Pro.