Anthem producer reiterates no loot boxes commitment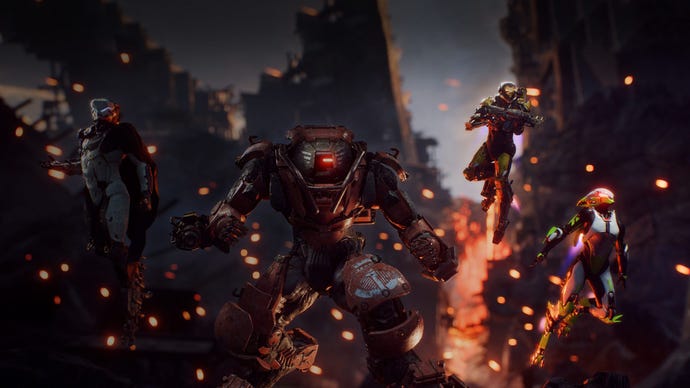 BioWare is assuring fans once again that it has no plans to add loot boxes to Anthem.
In a bit of a heated exchange on Twitter, Anthem lead producer Michael Gamble reiterated earlier promises that the game will not have loot boxes.
Gamble took to Twitter to reveal that Anthem demo players will receive 100 Coin - an in-game currency - to freely spend on cosmetic items and such so that they can try out the system while the demo is available.
One particular reply was very negative, causing Gamble to explain that loot boxes don't have a place in the game the team designed. "We aren't going to add loot boxes. It serves no purpose," he said.
"The cosmetics and microtransactions plan is what we've outlined. Legion of Dawn [Edition] is four new armour packs. They aren't just skins. Each Javelin has four armour bits. You get 16 with LOD + wpn + other goodies," he added.
Gamble didn't directly respond to the assumption that microtransactions may feature more heavily in Anthem to compensate for lack of loot boxes, so we may have to wait until the full game is out to find out for sure.
If you missed it, BioWare recently showed off a decent chunk of open world gameplay featuring world events, hidden locations, resource gathering and more.
The first of two Anthem demos will be available January 25, followed by another a week later. The full game is out February 22 on PC, PS4, and Xbox One.