Xbox's corporate vice president says criticism of game with exclusive Microsoft marketing deal is "whining"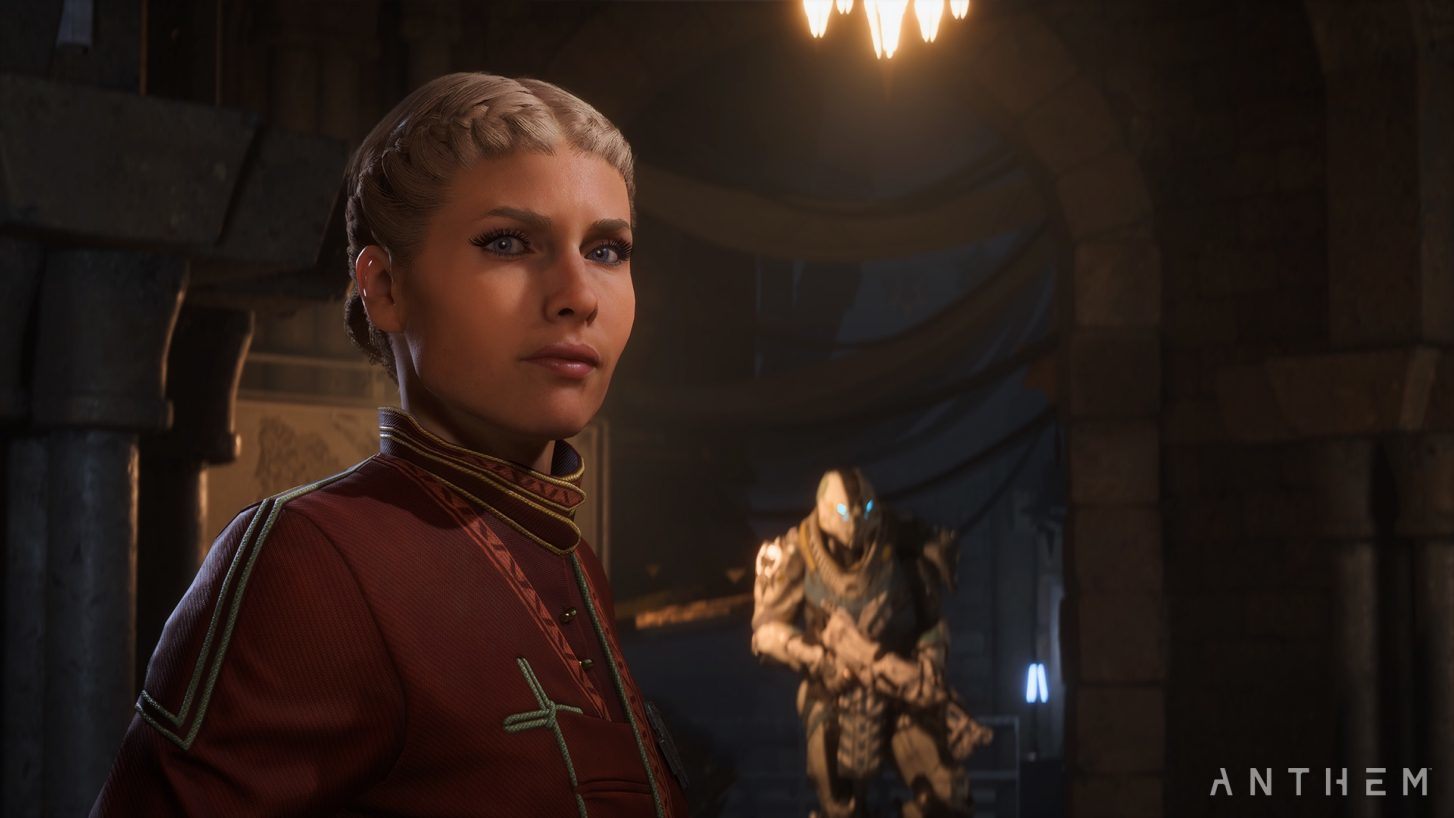 Last night, corporate vice president of Xbox Mike Ybarra put out a tweet calling negative criticism of BioWare's loot shooter Anthem "whining".
Not only did he attempt to shut down legitimate criticism of the game Microsoft recently signed an exclusive marketing deal on, but he even singled out a specific review - he basically said the reviewer should "git gud" because they didn't know how to do a combo in Anthem.
If a reviewer doesn't mention the secret Dark Souls area that only unlocks when you feed your disc tray a stray cat, they clearly aren't equipped to review anything, according to a man whose company just released a groundbreaking accessibility controller. It's the sort of thing that prompts the cool kids on Twitter to say, "Weird flex, but OK".
Developers have entire teams dedicated to ensuring players are properly onboarded. It's not the critic's fault if they haven't read 500 Wiki pages that don't exist yet because the game isn't out.
Of course, whether Anthem is out or not is also up in the air. It's out for some people and not others. It got a day one patch today and its proper release date is on Friday. Plenty of people have already finished it. EA had to release a spreadsheet to explain it all. Ybarra says it's not out, even though he's put almost 40 hours into it this week.
To make matters worse, Ybarra followed his tweet up with another reply that suggested people should watch streams instead of reading reviews, further stoking the fires between critics and the audience. He was a few tweets away from declaring us the enemy of the people.
Sure, the press universally praised Apex Legends, but those streamers who used the hashtag #ApexPartner and tweeted out a photo of themselves sat in on a bed made of money have the honest lowdown. By the way, the domain ApexLoot.com is still available, but someone's already snagged ApexLegendsLoot.com.
If you've been navigating the dark world of video game journalism, you've likely come across the shill review. You know the ones. They're easy to spot because they don't align with your own thoughts on a game you haven't even played yet. You've seen the focus-tested trailers, you've read all the marketing - how can this person who's dedicated an entire week to exploring every facet of the game have more of an idea than you? After all, the man with the word "corporate" in his job title said you shouldn't listen to them.
Sometimes you can spot a shill review a mile off. For example, is the score too high? Are they too enthusiastic about a game in the body copy? If so, they've clearly been paid off. There's no way games journalists in a twee town in England would be able to afford such a fancy shoebox to share with five others if they weren't taking bribes.
Then there's the other side. If the score is too low or the body copy is too negative, this is a classic case of clickbait. They just want to rile you up for clicks. More clicks equals more money, which means one day they might be able to afford a second shoebox for their family. The only ethical score is a 7/10.
Another thing to look out for are inconsistencies. If one reviewer on a site says a game is good and another one writes a feature saying it's bad, that means the site employs more than one person. Who is funding this?! Exactly.
Of course, you could always listen to the head of marketing at a platform holder for a true independent, six figure salary perspective. Just, whatever you do, don't listen to those game journo fucks who just about scrape together a living wage so they can write about a medium they love.
Luckily, most players aren't daft enough to believe this. The large majority of the replies to Ybarra's original tweet rightly point out that it's on developers to ensure a game's tutorial teaches the basics, and that it's a critic's job to call out these flaws. Honestly, the whole episode restored my faith in humanity a little bit.
I've even heard from developers and PR people who say they appreciate thoughtful criticism. After all, this is how games get better. We can also take criticism of our work, but Mike Ybarra, a man with a vested interest in shutting proper critique down, is not the person to give it. Critics don't get into this job to "whine" and be dicks - we just want to encourage quality in an industry we love. Surely that's what we all want, right? Unless your sole objective is to make as much money as possible.